It has been brought to the attention off many whether it is felt the Ellot are of Angus.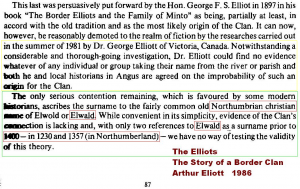 Arthur Eliott;feels that Angus has been well researched by a Dr George Elliott of Victoria, Canada, with a thorough-going investigation, with finding no evidence that the Elliot originated from the region of Angus.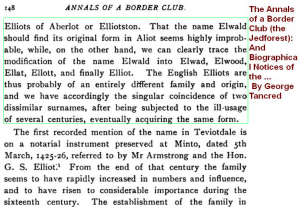 George Tancred; fells it is highly improbable that the origins of Elliot would be in Angus and brings forth the concept of dual origins.
Concepts which presented by me how  Ellot Burn, and Arbirlot may have received their names.
Arbirlot arbor-lot, Ellot el-lot 2-16-2013
Mark Elliott                                                                                6/9/2013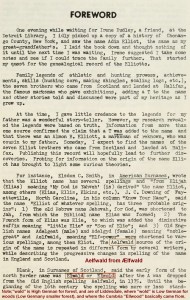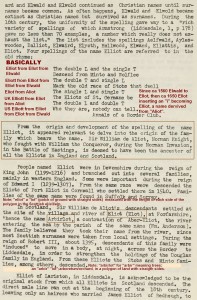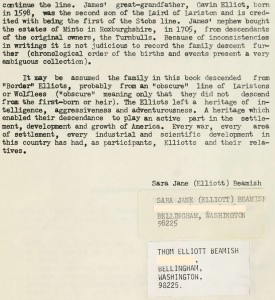 MSE 3/7/2014