Basically;
Martin Ellot was born the second brother to Robert Ellot both being first of Redheugh. Given a tree which survived the Stobs fire;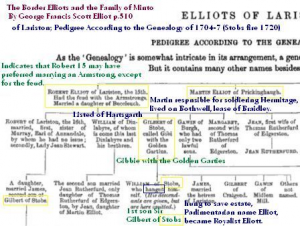 Robert's family moved from Redheugh to Lariston and became known as the Ellot of Lariston, where Martin Ellot moved to Braidley, on Bothwell, Lease land just west of The Hermitage Castle;

In 1586 Martin Elliot and his eldest son Simon, had a lease of lands from the Earl of Bothwell.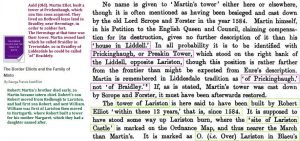 Above added 9/19/2016 MSE
Braidley, is not in the proper location, by the clan maps and needs correcting;
The importance of  Braidley it was created by the leader of the Elwald/Ellot, clan, when a Robert of Redheugh was not available, and a Martin Ellot a minor brother took his place.

Braidley is located north and not near the Hermitage Castle as it should be.
The Clan map shows north of where it should be.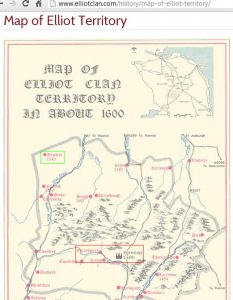 One can see the location of Braidley from Anglican; Broadlee; broad open space, and lee (as in leeward) has a tendency to indicate in a valley.

Photo of Braidley;

C
Camera direction of next view.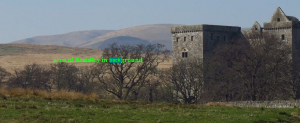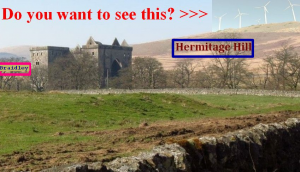 Maps;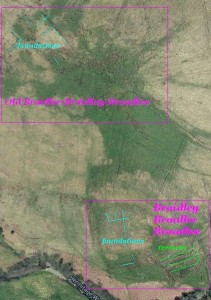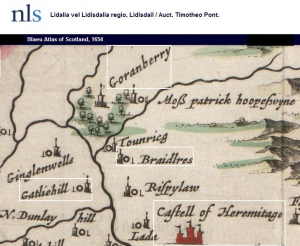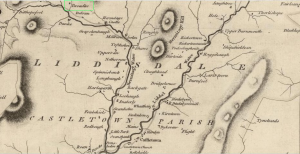 Feel that for Mosspatrickhoopswyne?; it could be a variant of MakPatrikhope/MacPatrickhope. Where "Mac Patrick" means; "son of" and "hope" means "valley". It should be noted that the land of Archibald Douglas V Earl of Angus, known as; "Bell the Cat", transferred his land to Boswell, a Patrick Hepburn, and is is felt that this valley first known as MacPatrickhope was named after the son of Patrick Hepburn. It latter became known as "Broadleehope", which means; "on the leeward side the valley is broad", and by looking at contours it shows it to be such. The "Broadlee" became known as "Braidley" and this became known as "Braidleyhope", and now "Braidley Burn", the region which Infinis on Hermitage Castle hill is proposing a wind farm, which will vandalized the terrain in a manner which tourist from aboard which consider the Hermitage Castle as their ancestral homeland will not want to visit.  MSE 5/27/2014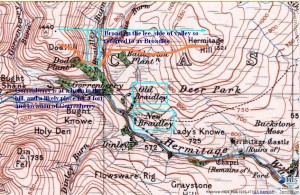 Publications;
Need to relocate Braidley or drop map link.
Out respect for truth, and respect for clan leader Martin Elwald/Ellot, Braidley, needs to be located between Goranberry, and the Hermitage.
Part of my series; Which shows families likely interrelated Magherboy, Fermanagh, Ulster, Ireland.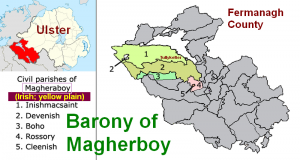 Note; families came from border of Scotland to border of Ulster.
Above gives information on Martin Ellot, and why it is important to relocate Braidley to west of the Hermitage Castle.
Mark Elliott                      6/2/2013-6/4/21013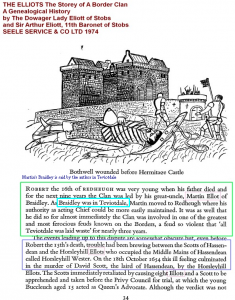 It should be noted that what I consider the best Elliot genealogist Arthur Eliott, has stated that Braidley was in Treviotdale;
Though there are Braidley located in Teviotdale, this is not the Braidley of Martin.
It should be noted the best of genealogists note they make errors, the worst ones do not note it. Best genealogist are always questioning and re correcting.
Maps of Braidley;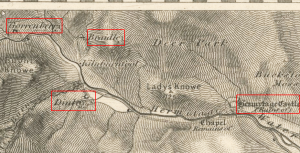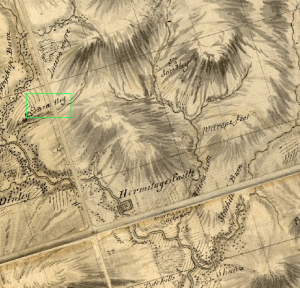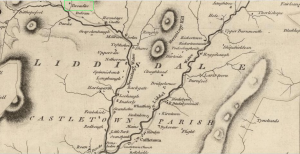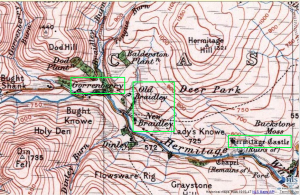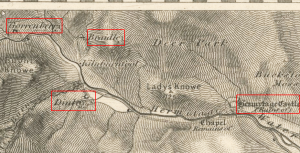 Hope the above helps people to  located Braidley.
Mark Elliott                                                                    11/24/2013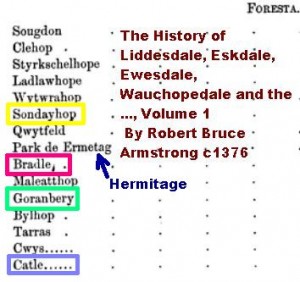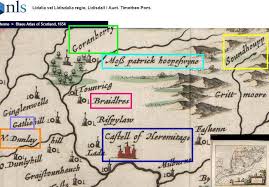 foresta; a patch of trees.
Mark Elliott   1/19/2014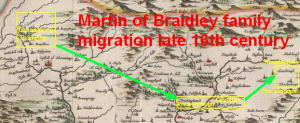 In accordance;

Martin Ellot is of Braidley and Prickenhaugh.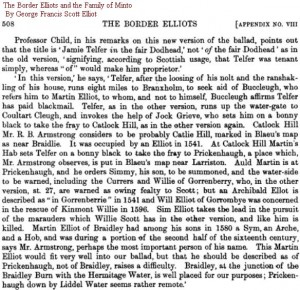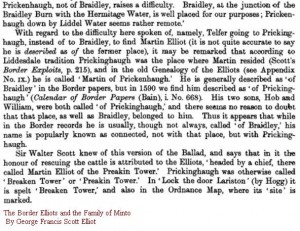 It is felt that Braidley has been incorrectly placed and have been in contact with the Elliot Clan Society for years to relocated.
Could it be because the relocation is in a region of a proposed Infinis wind farm on Hermitage Castle Hill be a problem because the Clan Chief supports the wind farm, and this does not allow the Ellot Clan Society to relocate Martin Ellot's Braidley to it's proper location?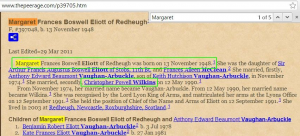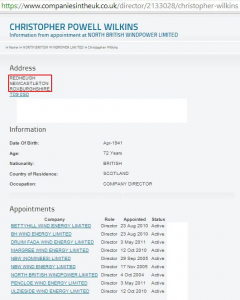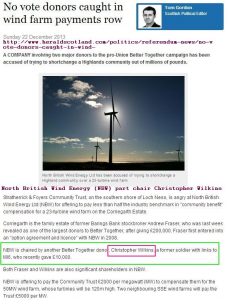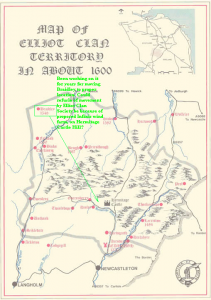 It should be noted that I am riding with the brethren Armstrong, and the Duke of Buccleuch, against a proposed Infinis wind power turbine farm, on Hermitage Castle Hill, where my family the Elwald (Ellot to Elliot)  were living at least a half of millennium ago.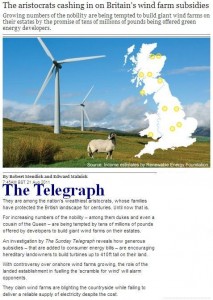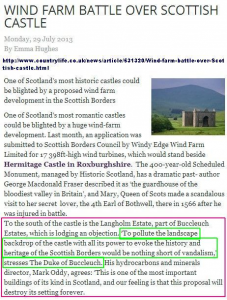 Mark Elliott   4/16/2014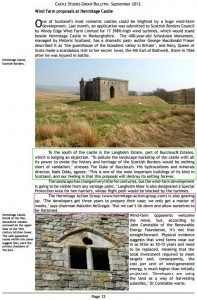 http://www.hermitage-action-group.com/about.html