The Carrothers/Carruthers, of Debatable Lands and Fermanagh also carry I-M253

Carrutherstown, Dumfries Google map.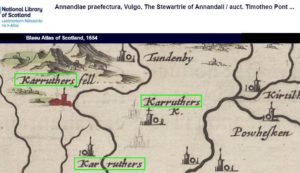 It should be noted that Karruthers in above are of Dumbfrieshire below.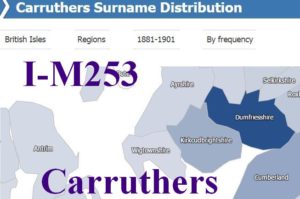 http://forebears.io/surnames/Carruthers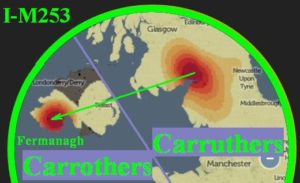 http://named.publicprofiler.org/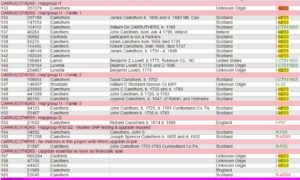 I-M253>L22>CTS11603
https://www.familytreedna.com/public/border_reiver_dna?iframe=yresults
From Carruthers of Debatable Lands to the Carrothers of Fermanagh. Predominately of I-M253, and downstream.
 De Curruthers becoming surname Curruthers;
It is felt to have been first de Curruthers, meaning; from Curruthers, the the de/from was dropped where the remainder, Curruthers became the surname.