of Elwald, Elwold, Elwould;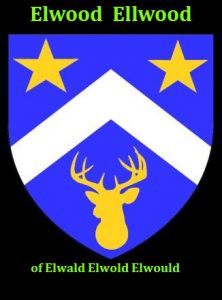 In York the word "wold" is used;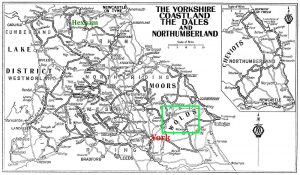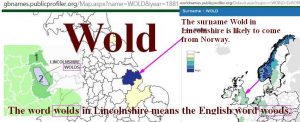 In Lincolnshire just south of Yorkshire, the word "wold" is used to describe an English "wood", like Burnham Wood.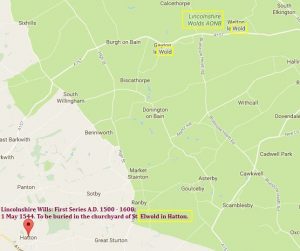 The "le Wold" and near the St. Elwold church in Lincolnshire county.
The concentration of the name given census data is create near the region of its name adopt, and likely from St Elwold/Elwald, which coin a sceat with a stag head in York;
Clan Armstrong has noted the staghead being use by the Elwald-Elliot and that is what they were referred to by, likely at first as people of King/St Elwald, known as the Elwold/Elwald, "people of the wood";
Sceat of St. Elwald/Elwold minted in York, bones in Hexam Abbey.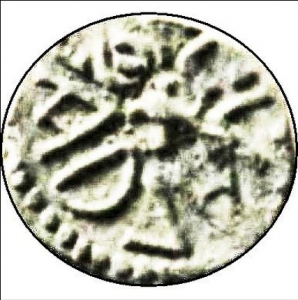 The stag head is used in the base of the shield of Clan Elwood/Ellwood.
Using; Named Public Profiler, showing concentrations of respective surnames;
Elwood is Scots and Ulster;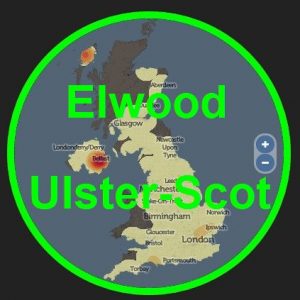 and Ellwood is English;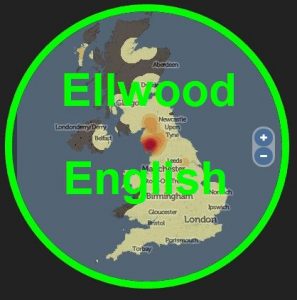 It is quite common for Scotland and England to differentiate similiar names, like Elwood-Ellwood, Elliot-Eliot, and Crozier-Crosier to name a few.
Migration pattern shows toward Cumbria, North West England, just south of the Scottish Border;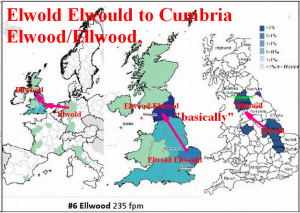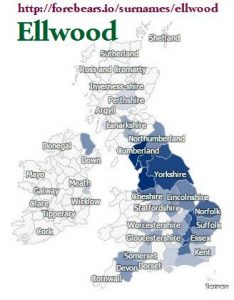 Elwood, and Ellwood have similar surname distribution.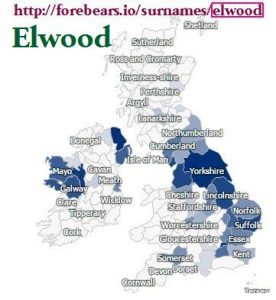 Even with and excellent study done by James V. Elliott and others;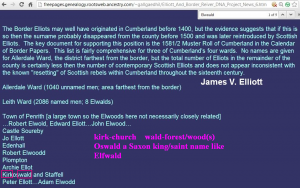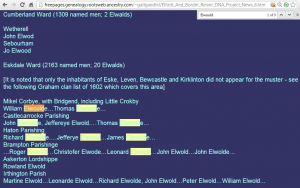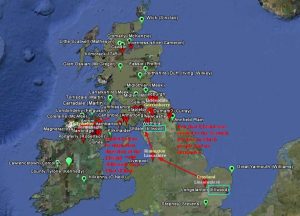 Examples of the Elwood/Ellwood name in place of what became the border name Elliot.

It is felt that the Martin Elwood (Ellot) family may have carried the name onto Ulster.
c1630 Ulster muster;
First Name    Surname     Barony/Lands     Landlord/Estate       County
George            Elwood        Loughty                   Sir S. Butler               Cavan
The R. J. Hunter Collection-Ulster c1630 muster search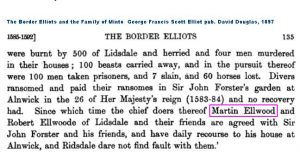 A definition of the Elwald/Elwold Ellwood-Ellwand (stand Edinburgh measurement on the bend of the Redheugh. Stobs, and Lariston shield, Gorrenberry, uses the Elwood/Ellwood shield).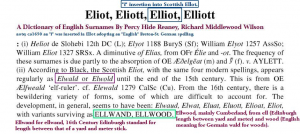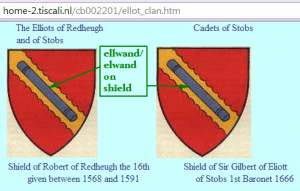 Mark Elliott   9/10/2016
Elioth of York + info;
11/4/2016 MSE
Ellwood in Australia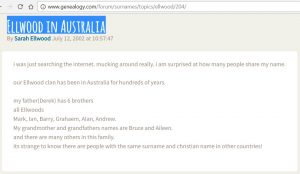 7/21/2017 MSE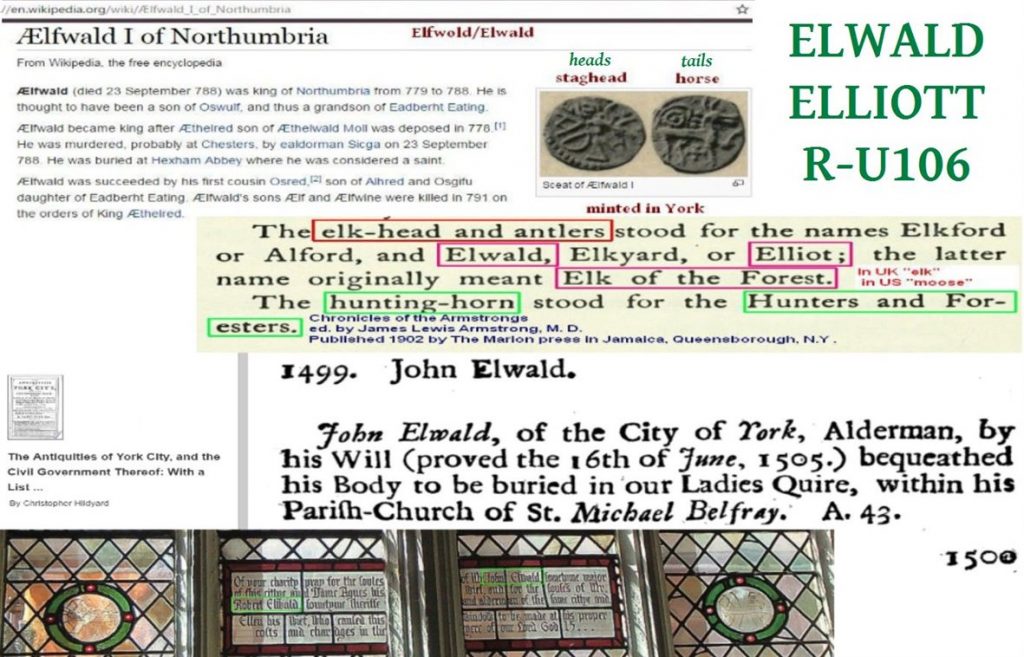 1/25/2018 MSE