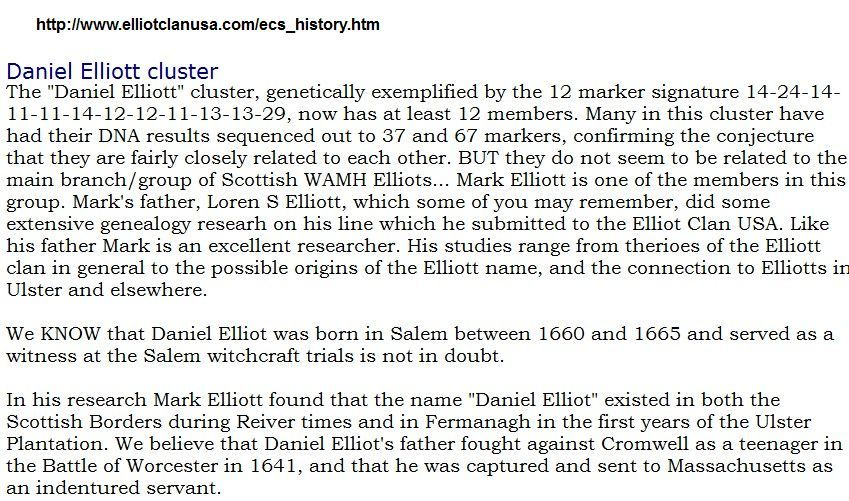 At time did not know dad, Loren Spencer Elliott had found a Daniel Elliott, in Tullykelter, Ulster, Ireland. Refer to information at bottom.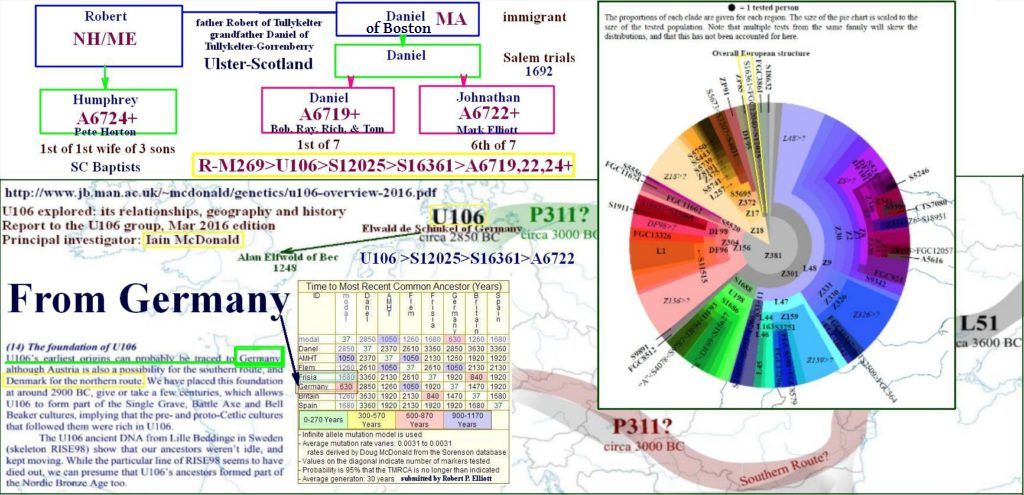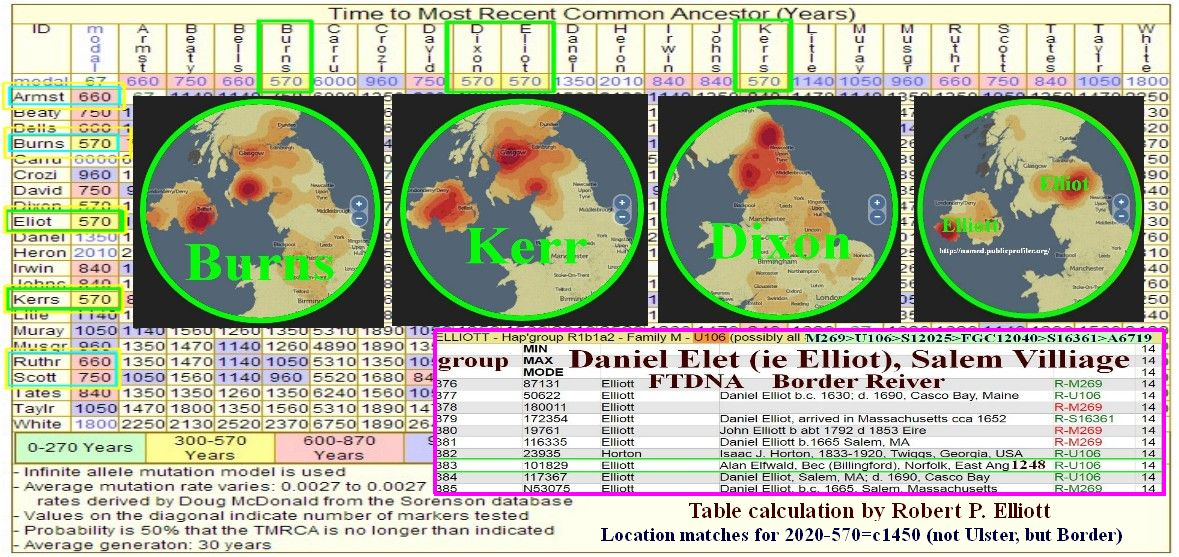 The James Nethery of Ulster which is U106, likely receives name from Netherby, near the border lands, where a Richard Graham, which Redheugh line, and I am Y-DNA cousin to married into this family.  So my family had a closeness to Netherby, English side Scottish Borders near mouth of Liddel Water, which likely in Ulster became Nethery.
The chart above which Robert P. Elliott of the Daniel Elliot Cluster did, shows for Bells, 660 years, Scott 750 years, and Johns(t)on(e), 840 years.  The Elwald-Ellot line from northern Germany-Denmark, had been in British Isles, of Danish Anglia-Northumbria, previous to 840 years ago. Since the R-U106, I-M223, and I-253 show Proto-Germanic tendencies, it is felt that the Y-DNA is related basically to territory of Danelaw, which does today include territory, of Liddesdale and Roxburgshire, though had been split into to different kingdoms from about 1320 Declaration of Arbroath, to 1310 Pacification of the Border. This is indicative of Y-DNA linking through R-U106 of Elliott to Scott, Bell and Johnston.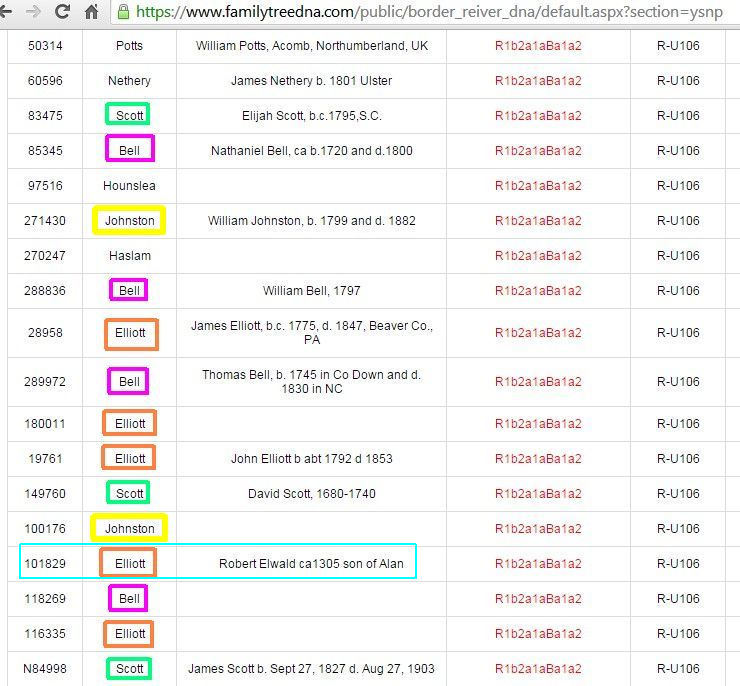 http://named.publicprofiler.org/
https://en.wikipedia.org/wiki/Beck_Hall
The Battle of Worcester took place on 3 September 1651 at Worcester, England, and was the final battle of the English Civil War.
Wikipedia
https://en.wikipedia.org/wiki/Tullykelter_Castle
No documentation that Daniel Elliot was at Tothill Fields Prison, Westminster,  London, but Seaman John Cloise which picked out boatswain-indentures, is grandfather to Hannah Cloise, with to Daniel son of boatswain-indentured Daniel, and money was supplied by a Daniel Stone, next younger to oldest brother, John Stone, supplied money to bring the indentures to the American Colonies. Information given it superior  to a lot of documentation.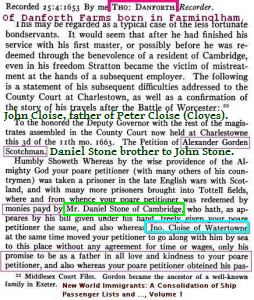 Sudbury of Marlborough, is what is referred to as Otter Neck, now Saxonville, north Framingham, MA.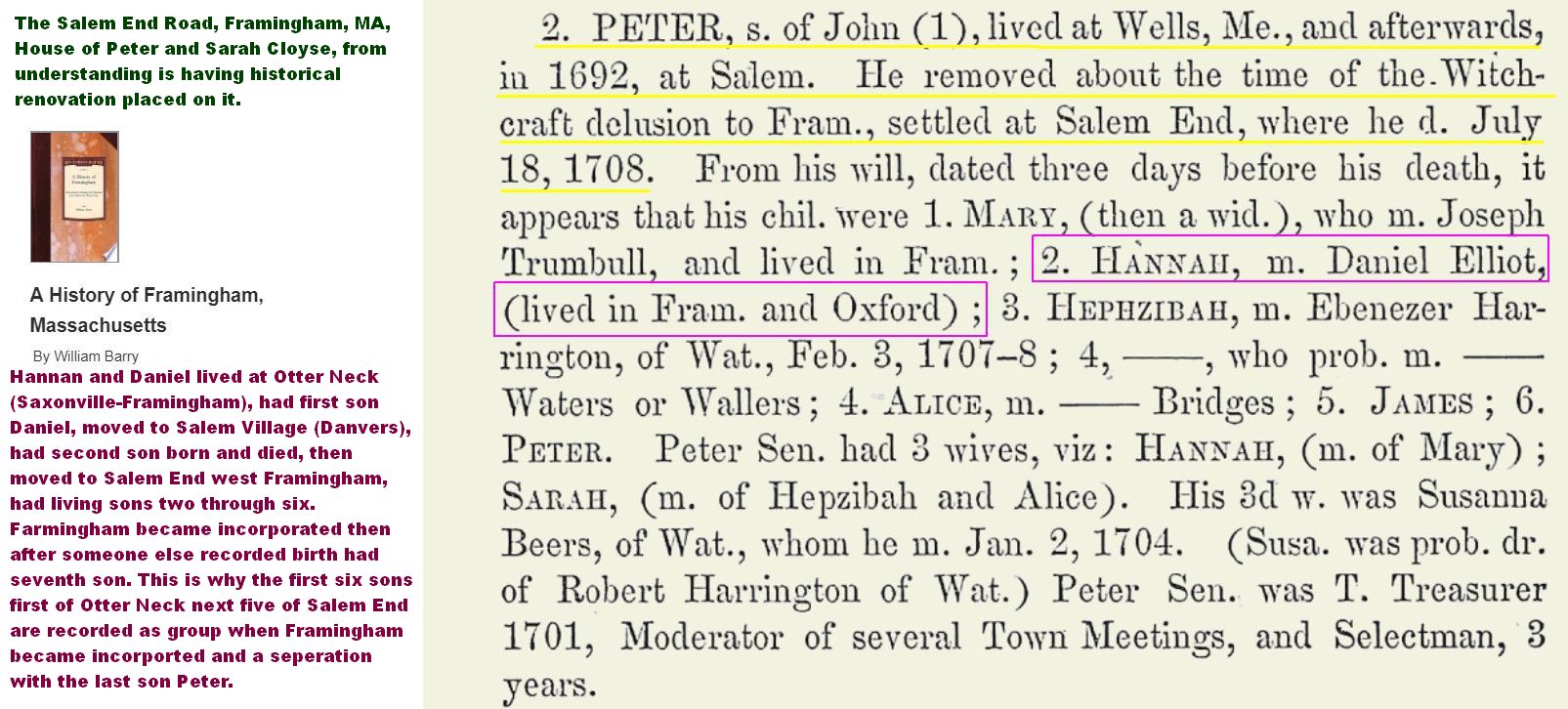 Seaman John Cloise, is father to Peter;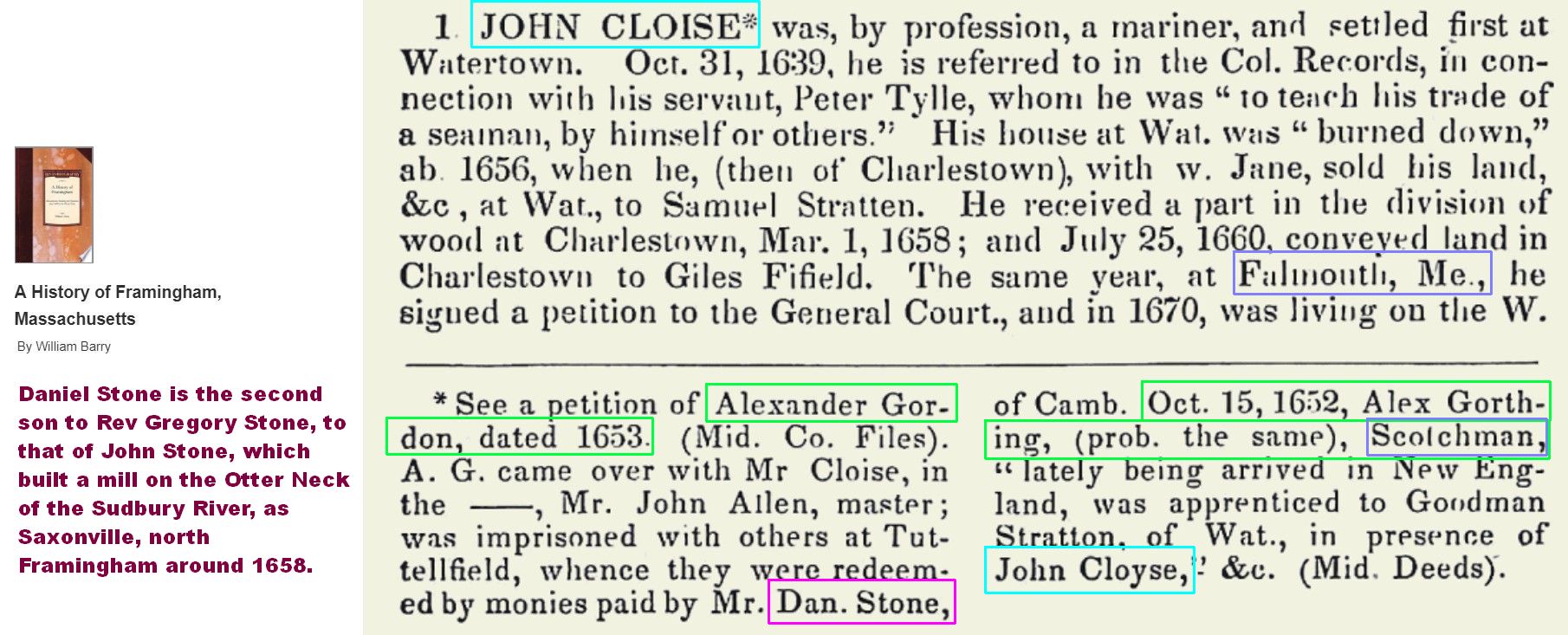 Alexander Gordon, Individual Contract with Master John Cloise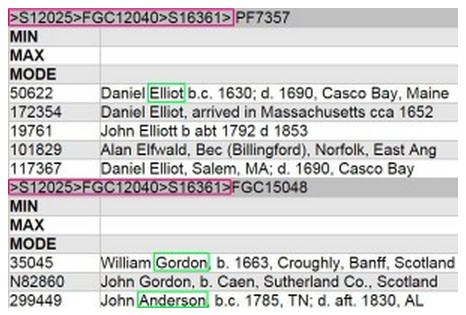 Above shows similarity to Gordon Y-DNA of Scotland.
Capt John Allen, was brother to Rev Thomas Allen and Rev Thomas Allen of Charlestown, which married the widow of a John Havard, and went back to London in 1650, likely with his brother Allen, took half of the Harvard estate with him the other half seem to go to some sort of school in the Cambridge region. Likely worked his way to London, as a boatswain, and replaced with an indenture on the return trip to America, when the ship came back.
Otter Neck mill of John Stone, older brother to Dan. Stone.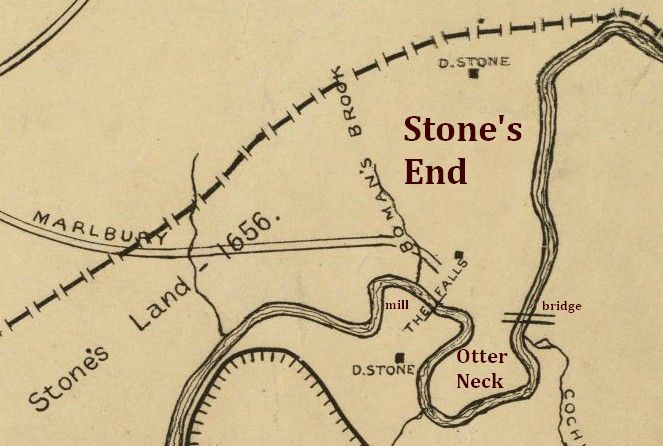 John Stone had a brother Dr Daniel Stone, of Cambridge-Boston, a son on Stone's End/Otter Neck a Puritan Rev. Daniel Stone, who is felt to be this senior, because there is another D. Stone on property, likely his son a junior.
Daniel Elliot Sr, went to Boston, his son Daniel went with wife Hannah Cloyes, and son Daniel to Salem Village.
Daniel of Boston;
Likely worked the North Tidal Water Mill.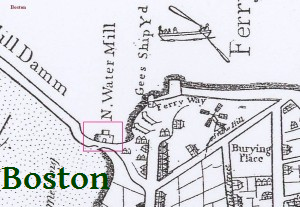 Daniel Elliot of Boston deed of 1682;
Melanie found the deed;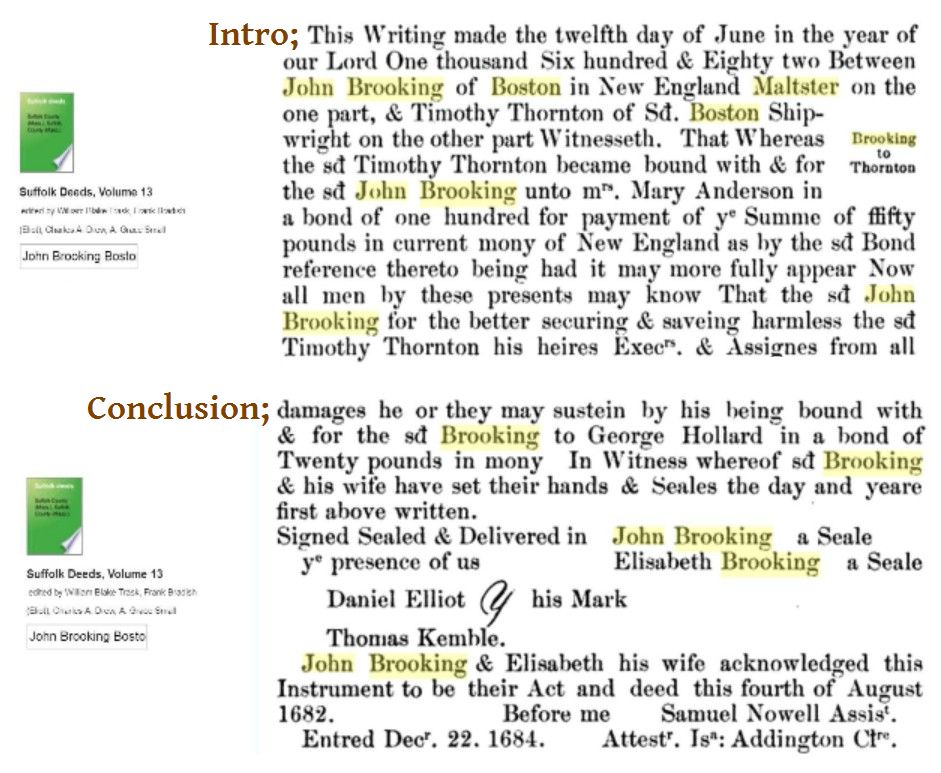 About Thomas Kemble whose signature is below, Daniel Elliot;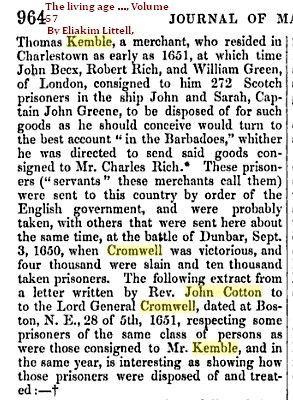 Talks about Cromwell taking prisoners which Daniel Elliot was one, feel more likely take with Alexander Gordon at Battle of Worcester instead of Dunbar, and indentured to John Cloyse, grandfather to Daniel's son Daniel's wife.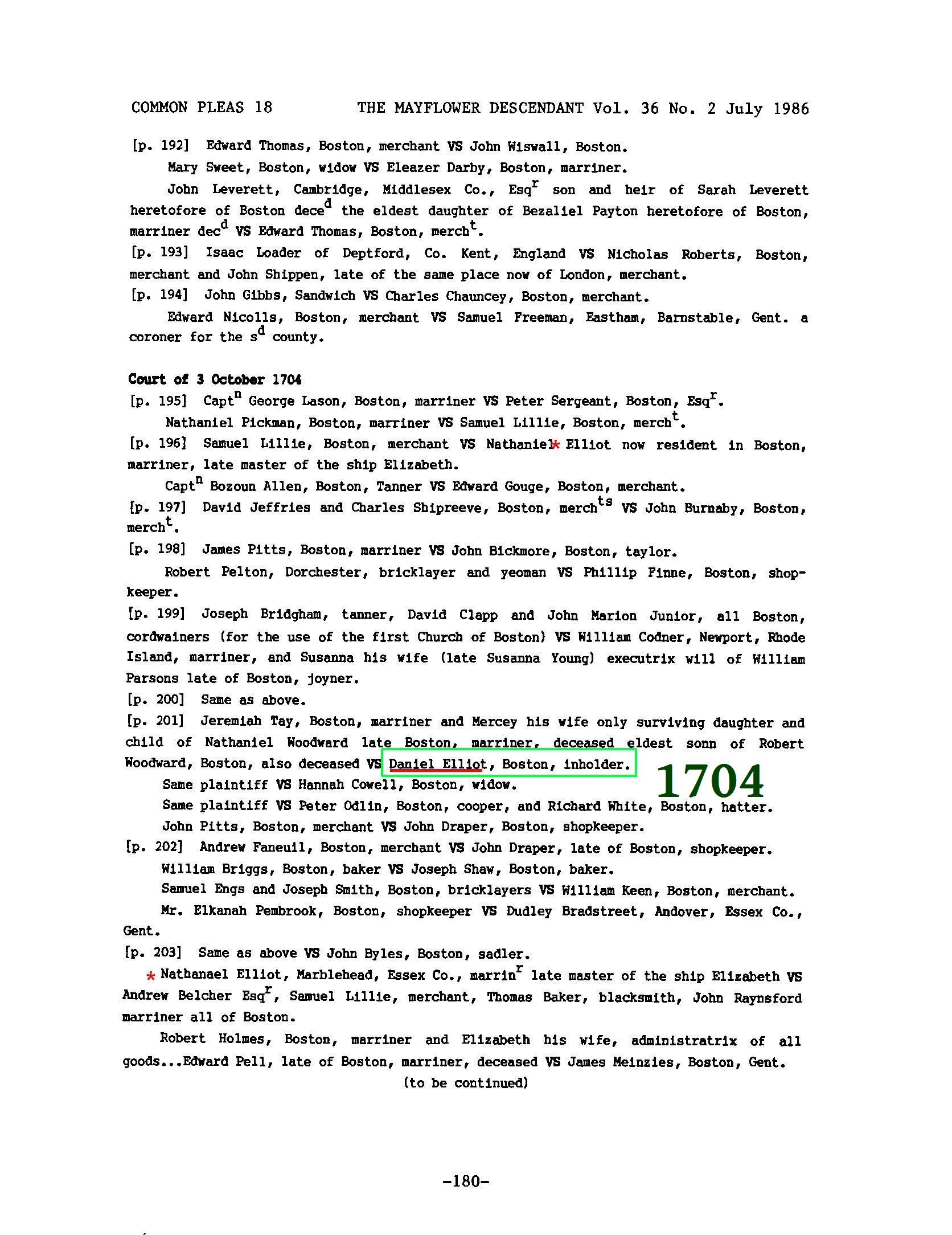 First tavern owner in Oxford, MA was the son of the above Daniel Elliot innholder in Boston, was his son Daniel Elliot.

John Brooking on deed with Daniel Elliot of Boston was also after being a maltster was and innholder also in Boston.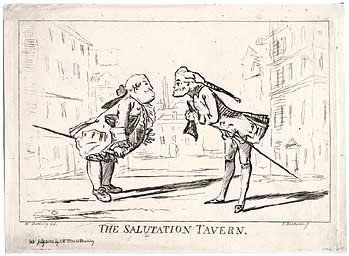 Like Daniel Elliot in 1704 Boston owning and inn John Brooking a maltster owned an inn.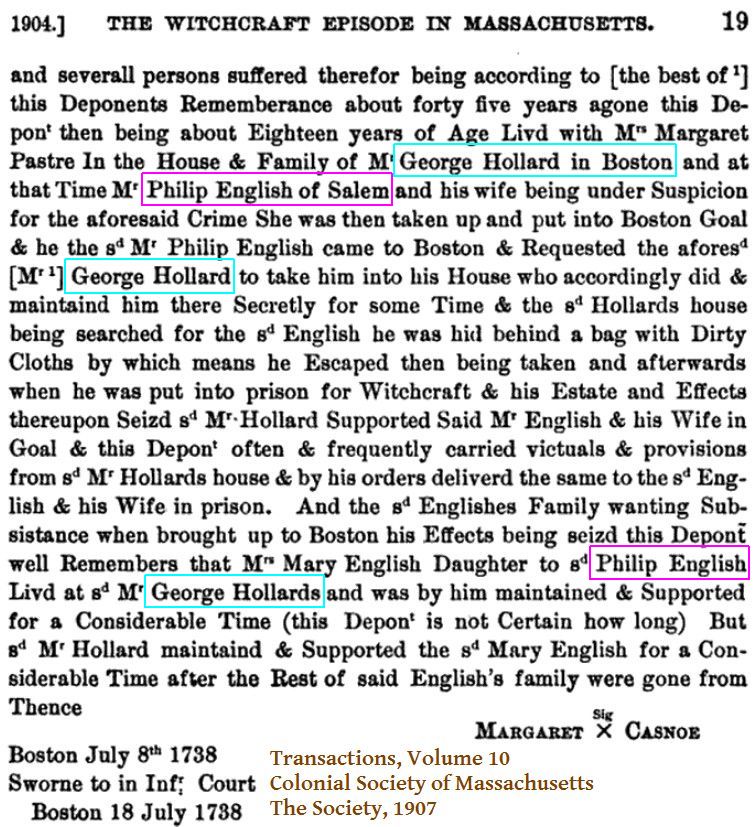 Daniel Elliot of Boston is on deed with the name George Hollard, which hid away Philip English.

Peter Cloyse visited his second wife  Sarah in Boston jail, for Salem Witchcraft. Peter the father-in-law to Daniel of Boston son Daniel of Salem Village married to Hannah Cloyse, granddaughter of seaman John Cloyse.
Philip English and Gabriel Bernon where friends and both French Huguenot, Daniel of Salem Village, after being a refugee to Salem End (west Framingham).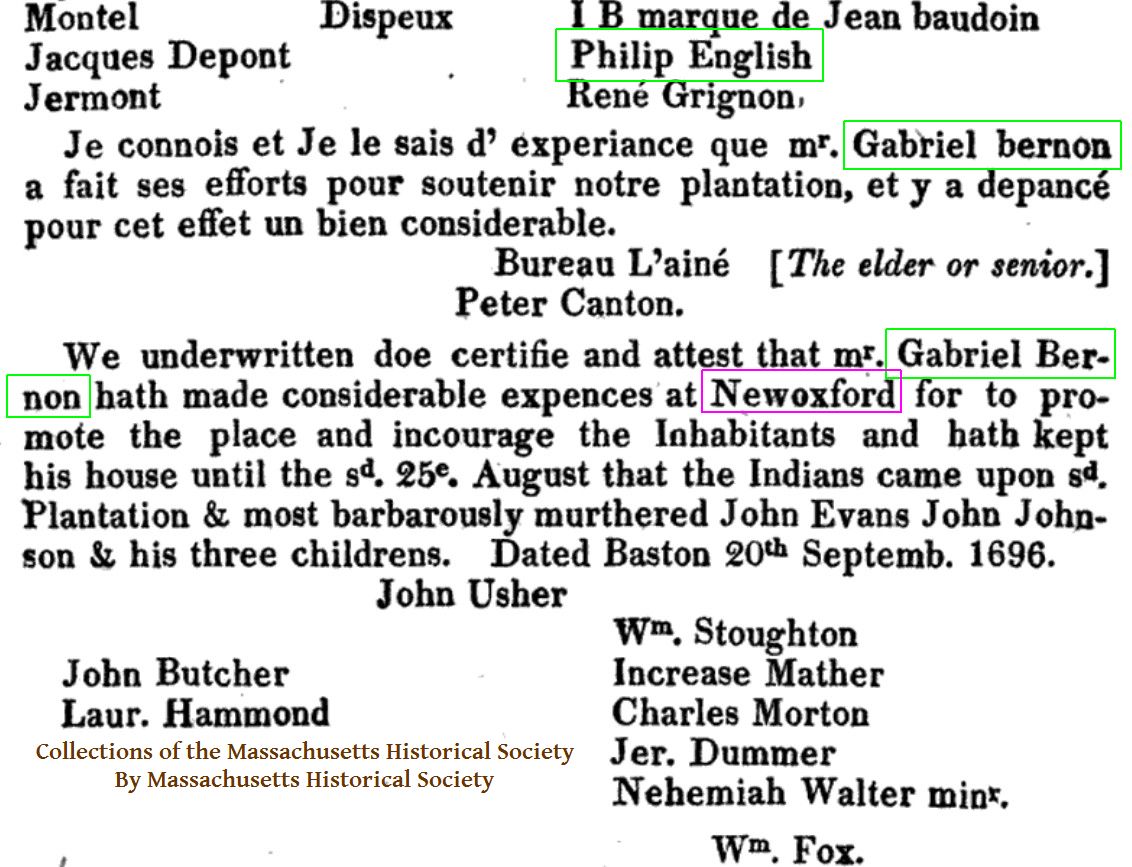 Town family and Daniel Elliot refugees of the Salem Trials are a part of Gabriel Bernon, Oxford, MA Plantation, of first thirty lots of the "English".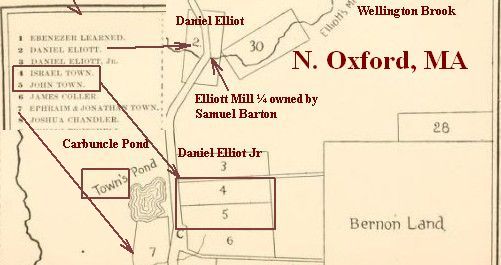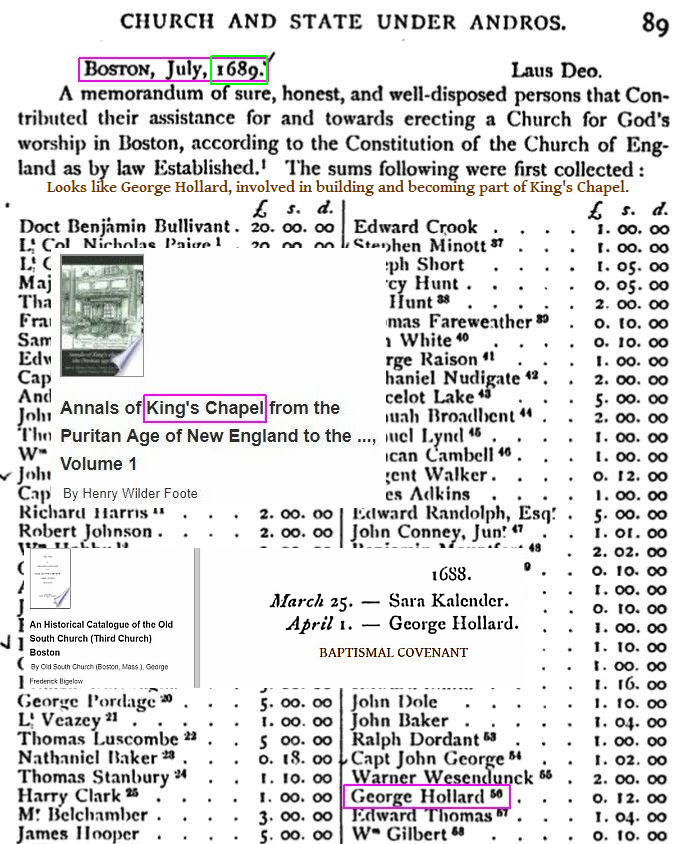 George Hollard is felt as a Puritan in 1688, became a King's Church, Anglican-Episcopalians.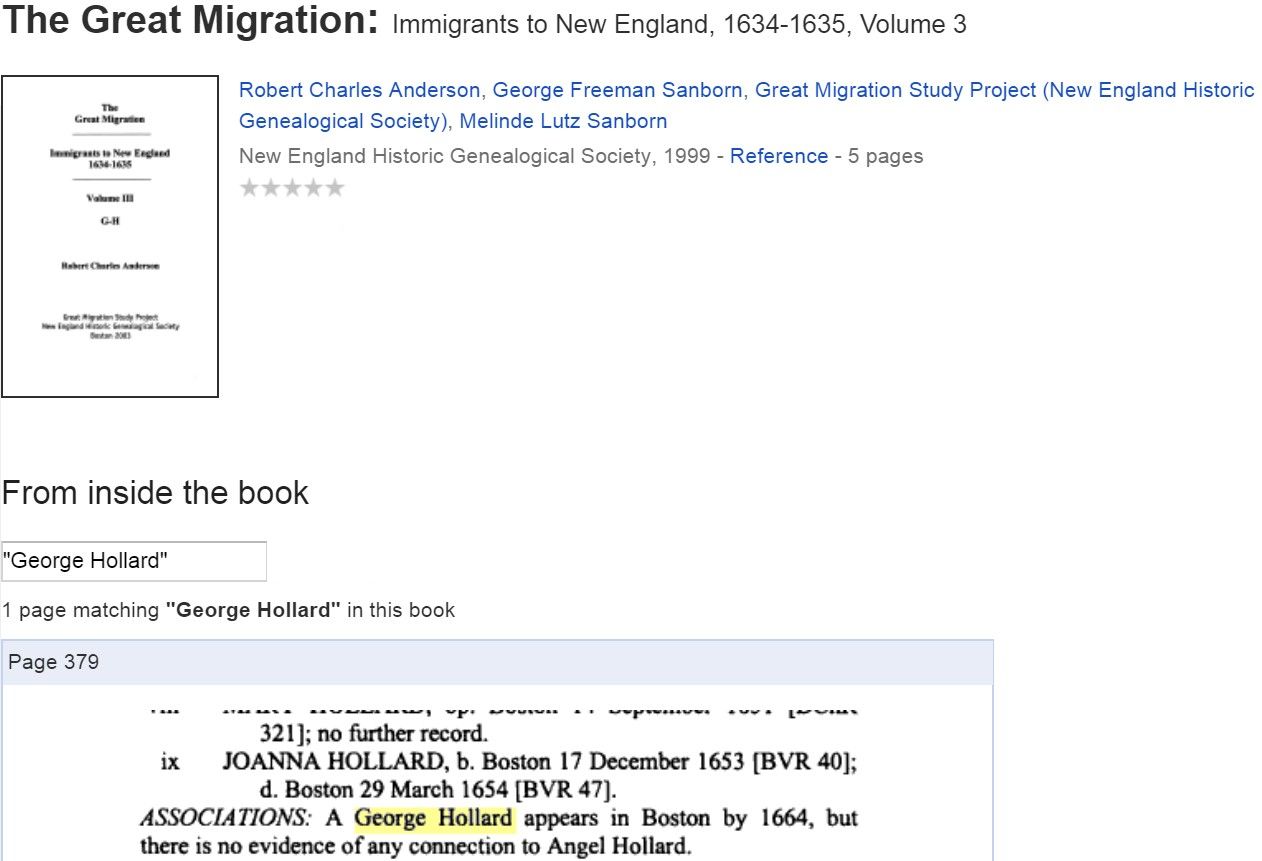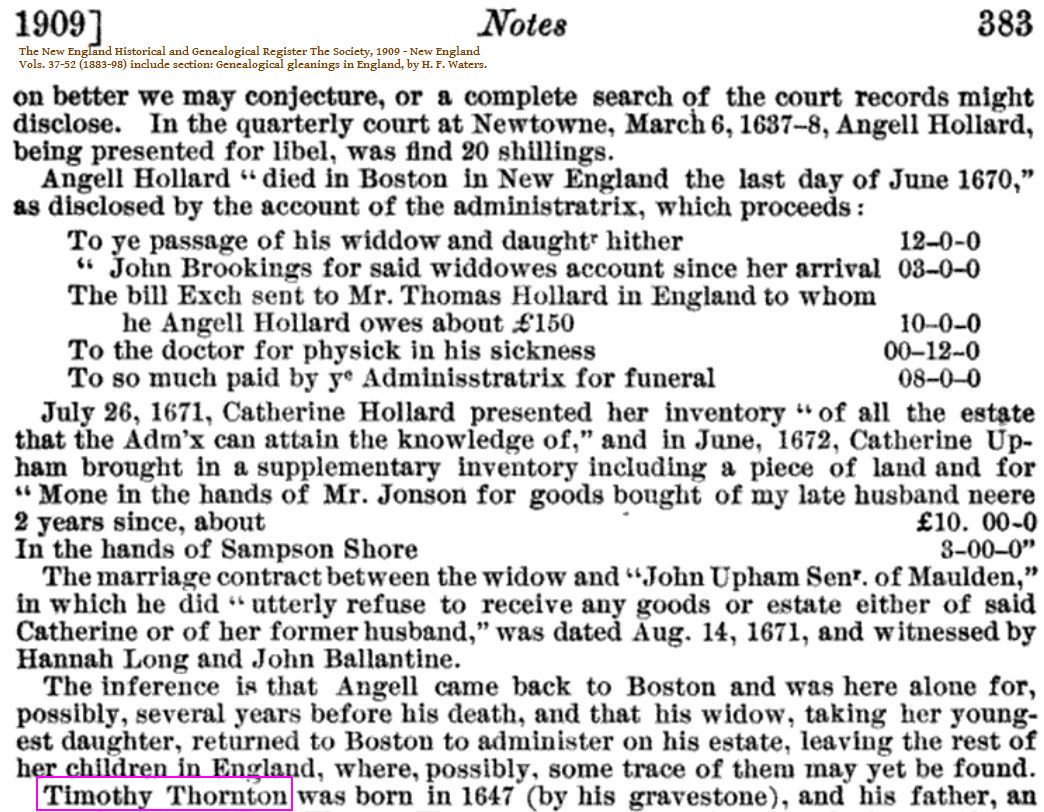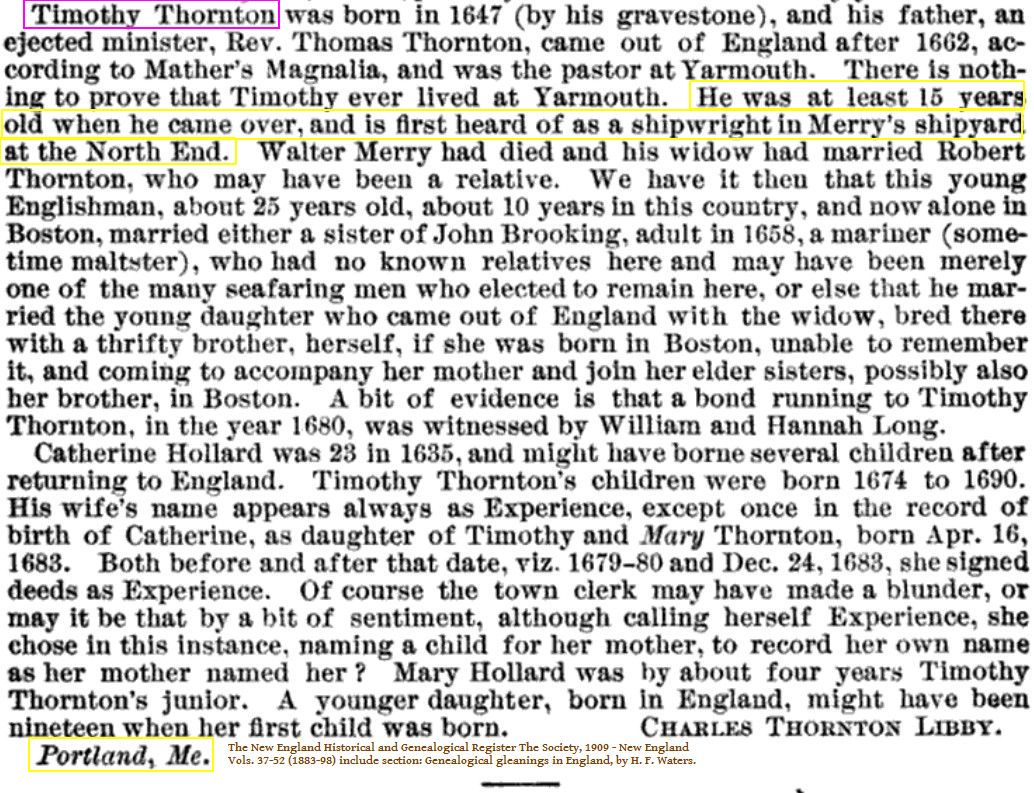 Falmouth, of  Fore River, on Casco Bay is within the boundaries of today's Portland, Maine.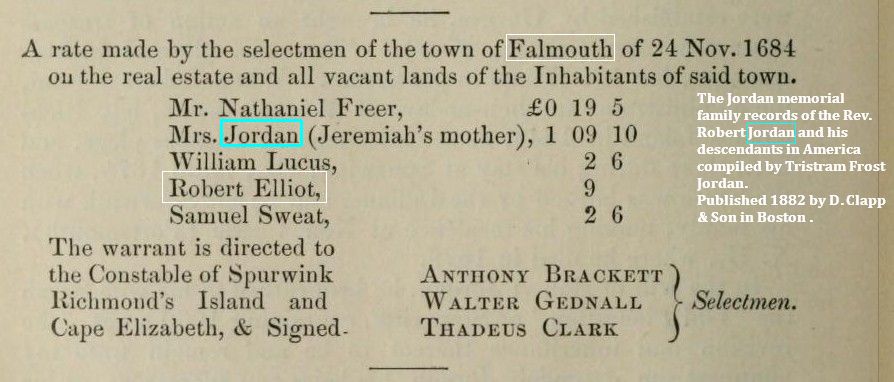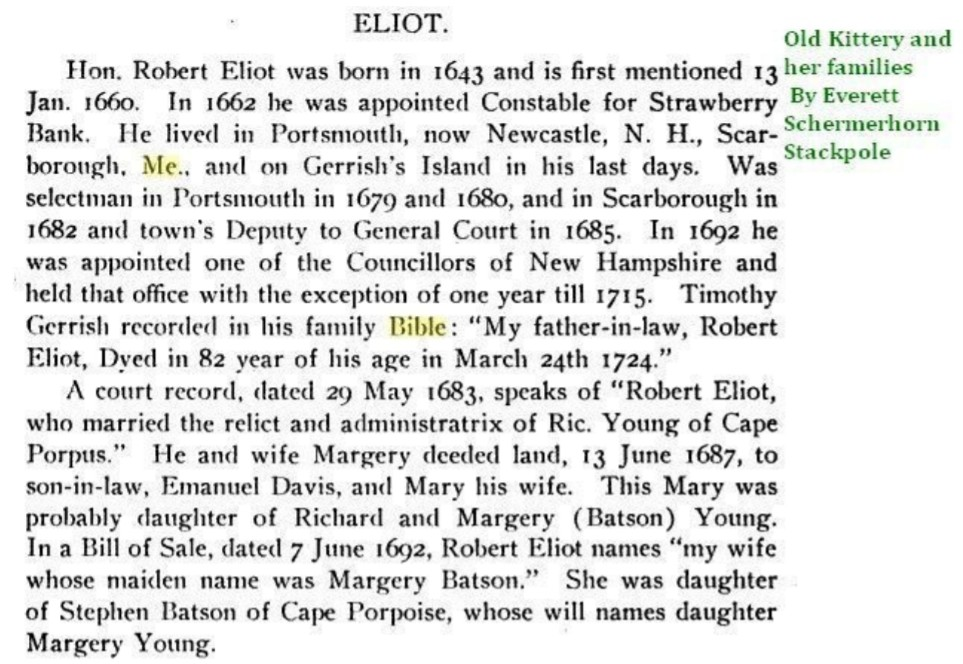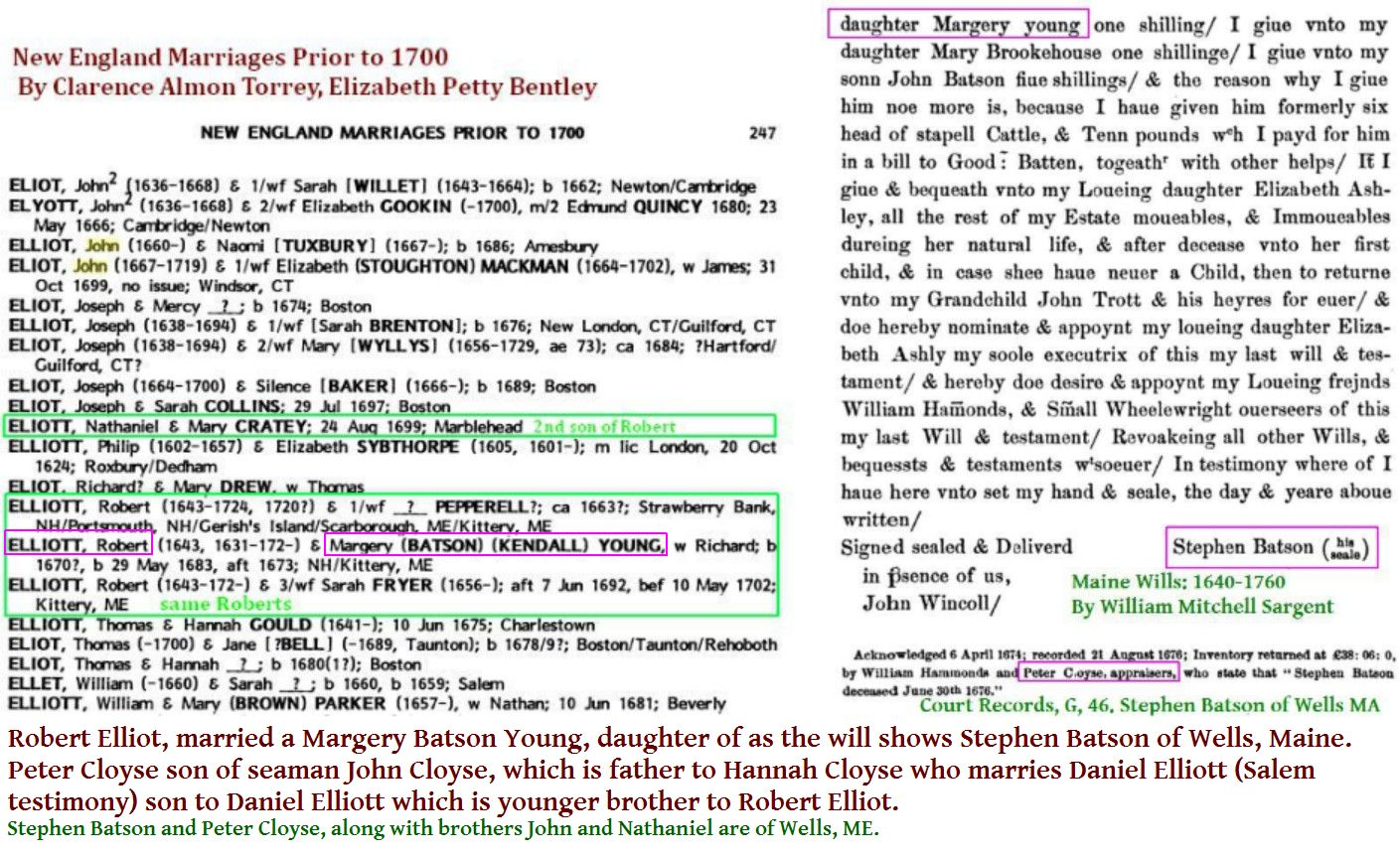 Otter Neck, Salem End, records were incorporated into Framigham, MA vitals.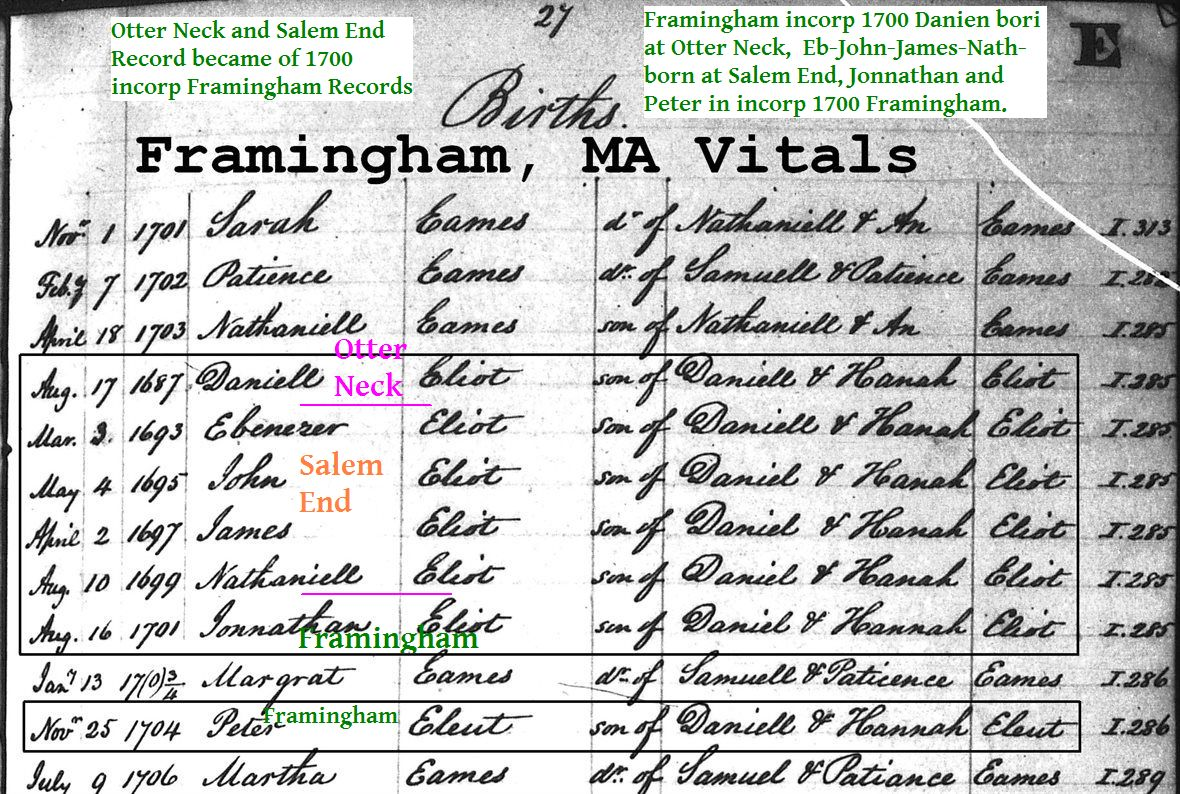 3/12/2018 MSE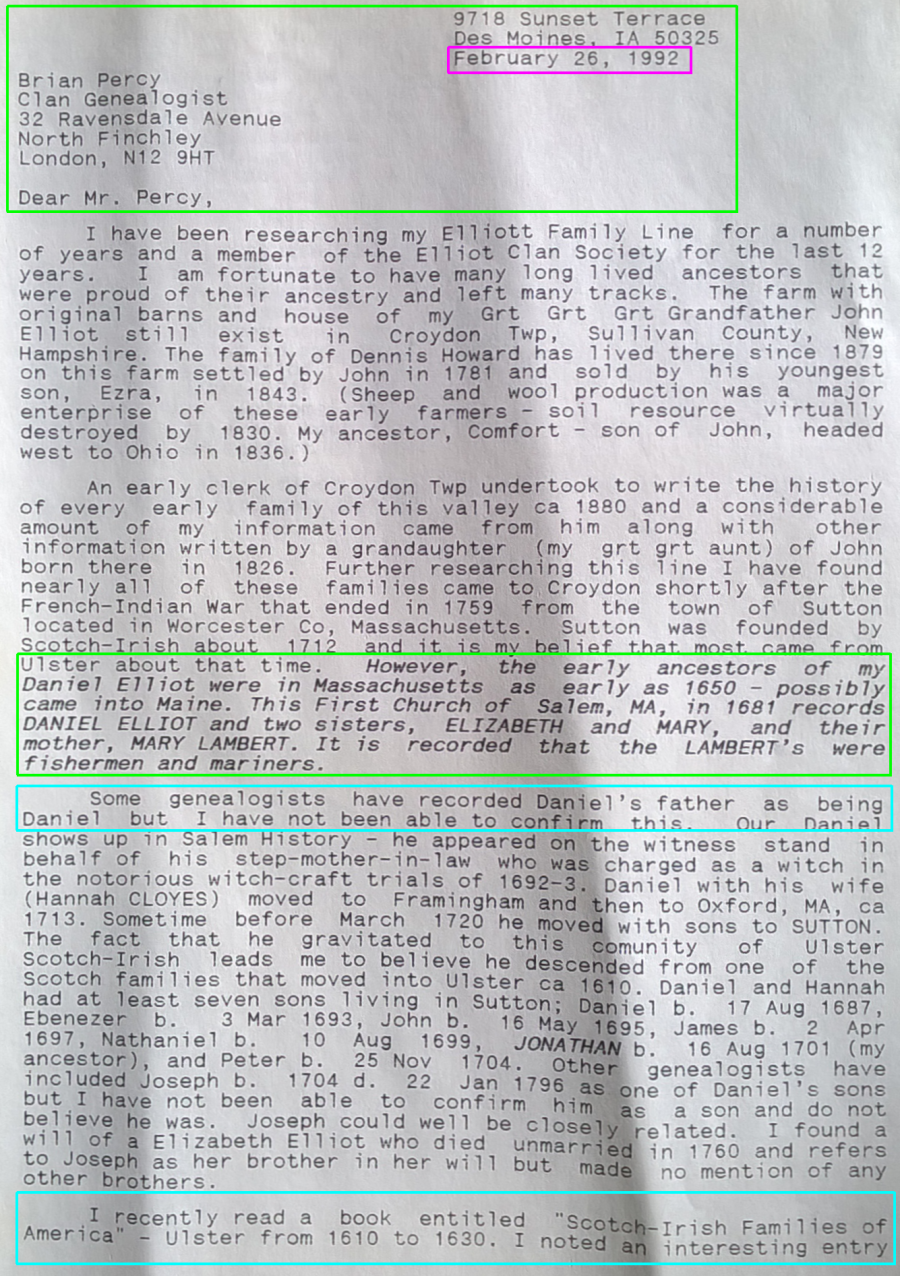 https://en.wikipedia.org/wiki/Tullykelter_Castle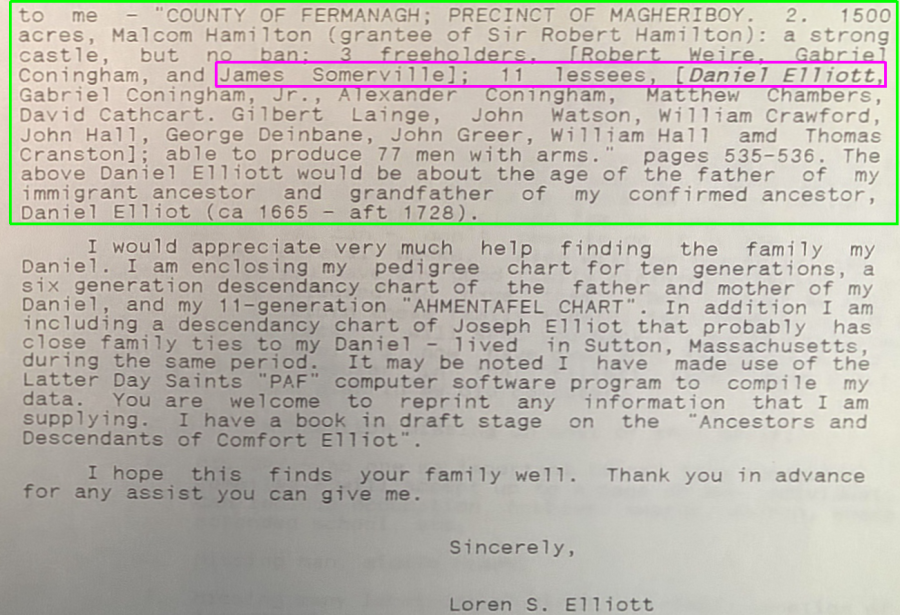 However, the early ancestors of my Daniel Elliot were in Massachusetts as early as 1650 – possible came into Maine. This First Church of Salem, MA, in 1681 records DANIEL ELLIOT and two sisters, ELIZABETH and MARY, their mother, MARY LAMBERT. It is recorded that the LAMBERT's were fishermen and mariners.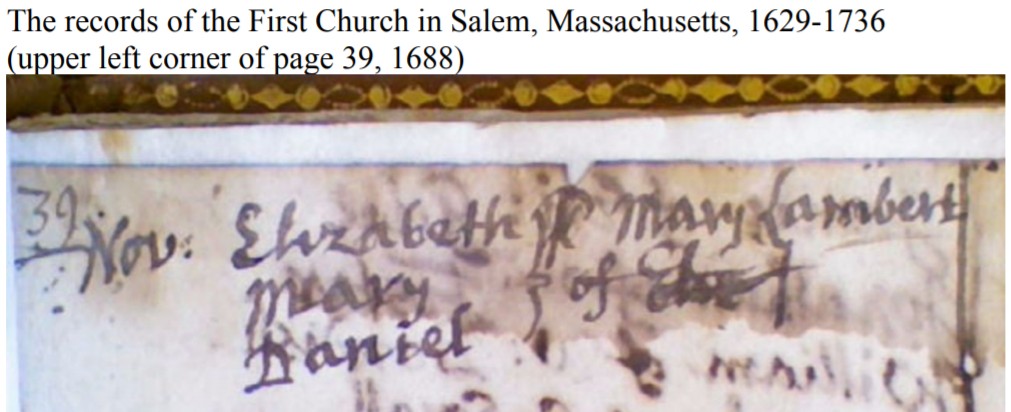 CORRECTION;
http://www.elwald.com/wp-content/uploads/2013/05/Difficult-to-Transcribe-plus-Confusion-and-a-Result-with-Clarification.pdf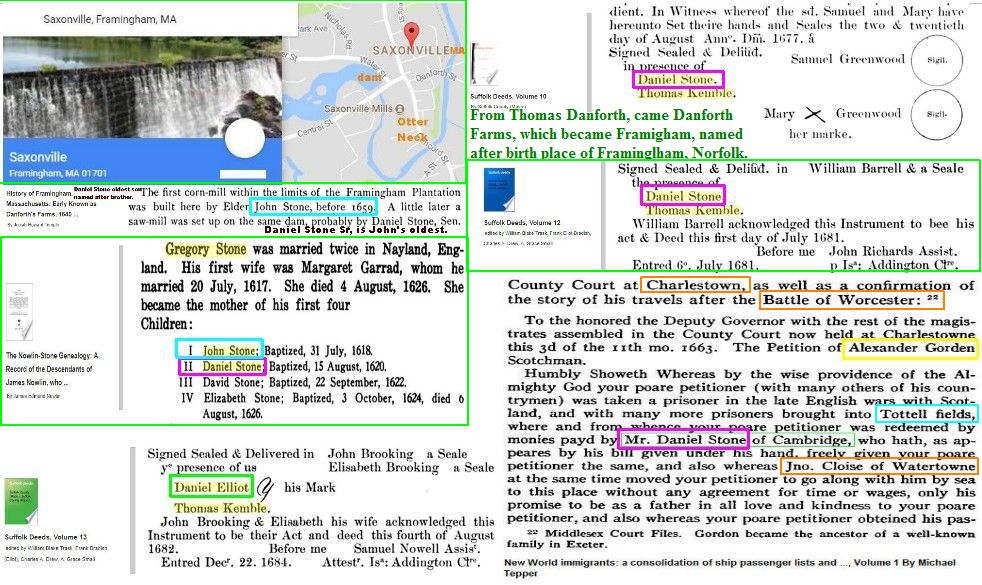 Thomas Danforth, was strongly link to the Stone family especially Mr (Dr) Daniel Stone, younger to John Stone with son Rev Daniel Stone of Otter Neck-Stone's End which became Saxonville, north Framingham. Framingham named after Thomas Danforth's birth place Farminglham, (spelled with a "l"), Woodbridge, Suffolk, England, and incorporate Danforth's land of Danforth Farms in Massachusetts.
3/15/2018 MSE