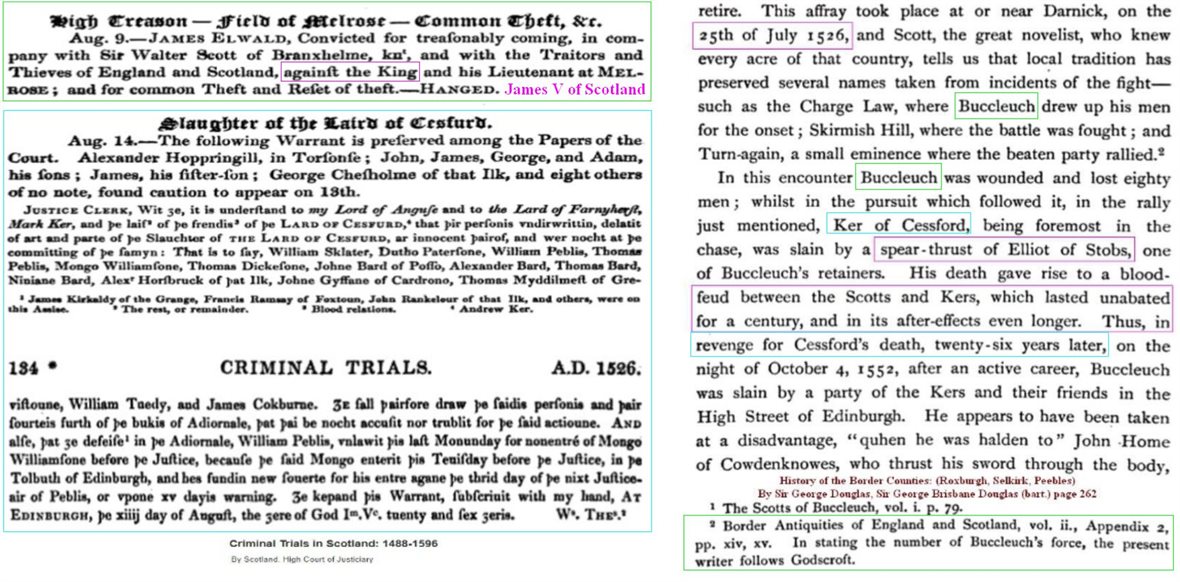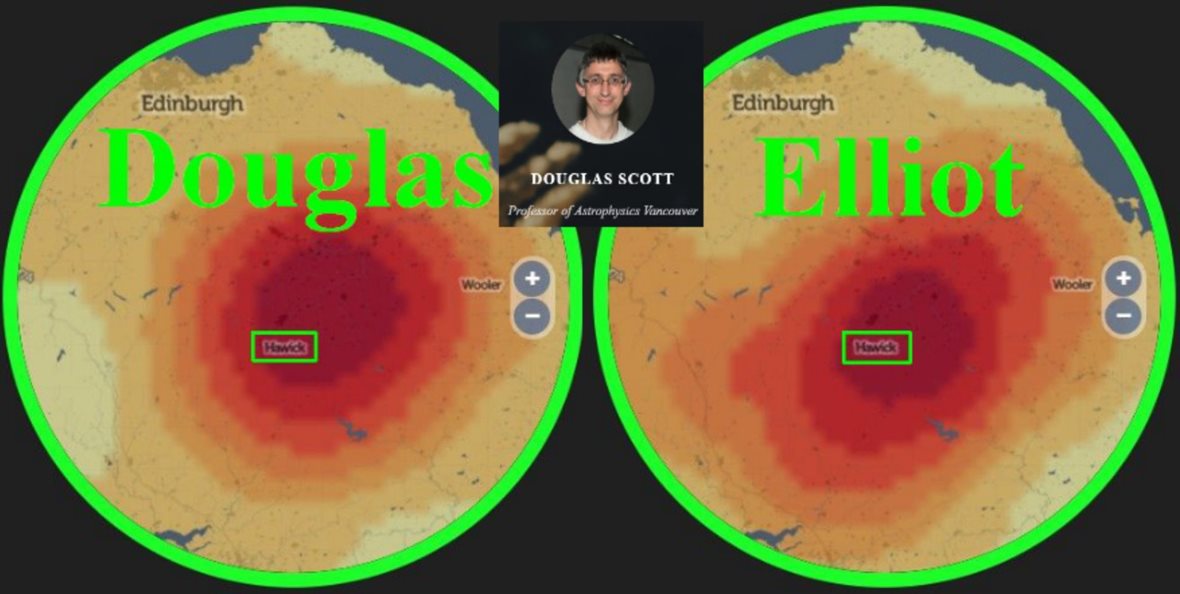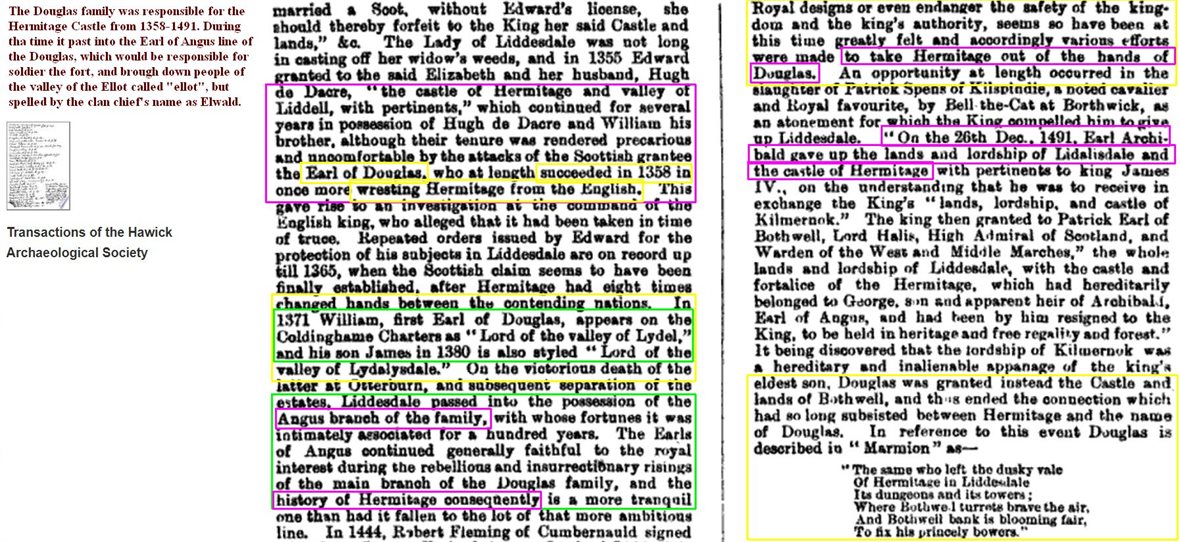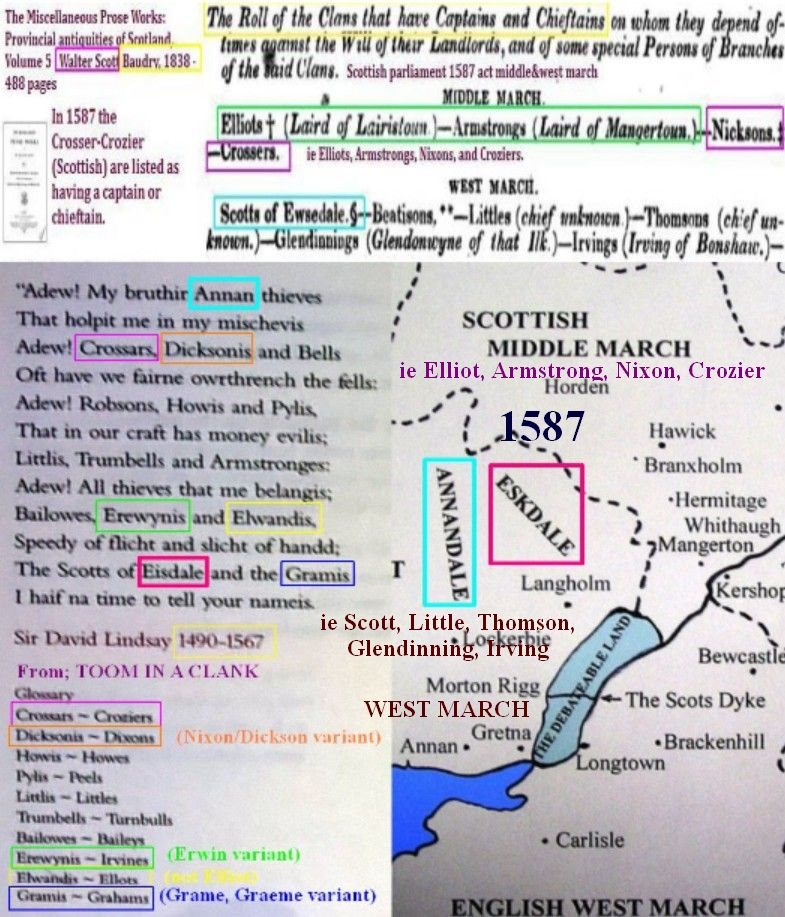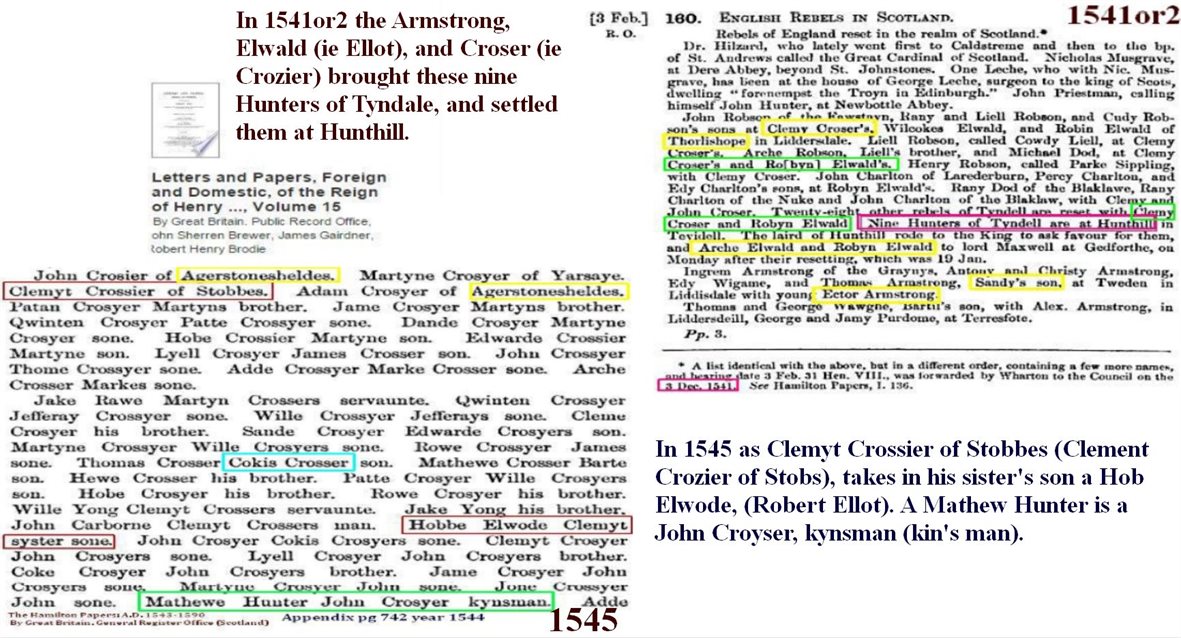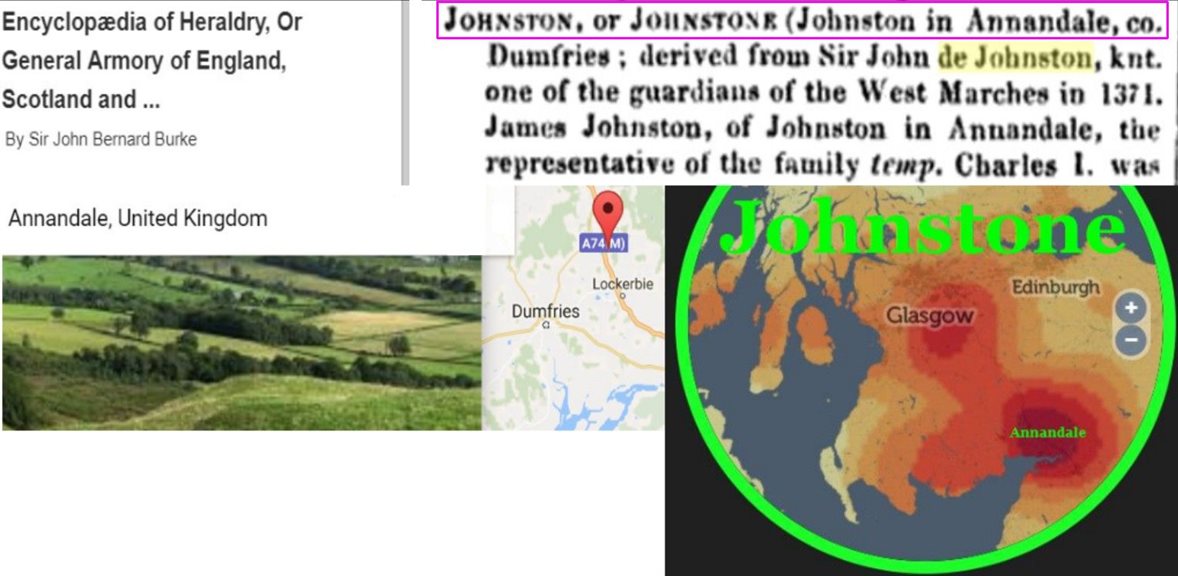 1/1/2018 MSE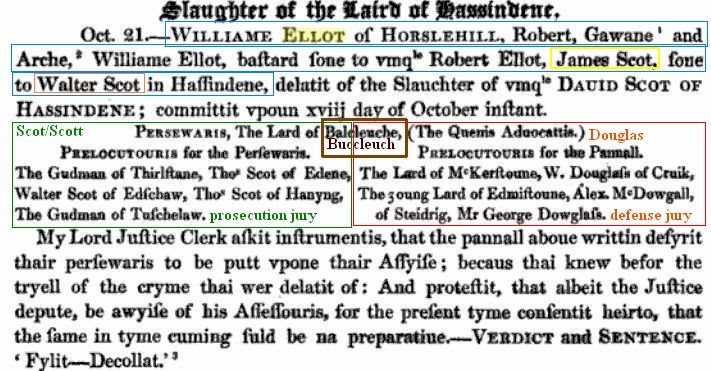 1/10/2018 MSE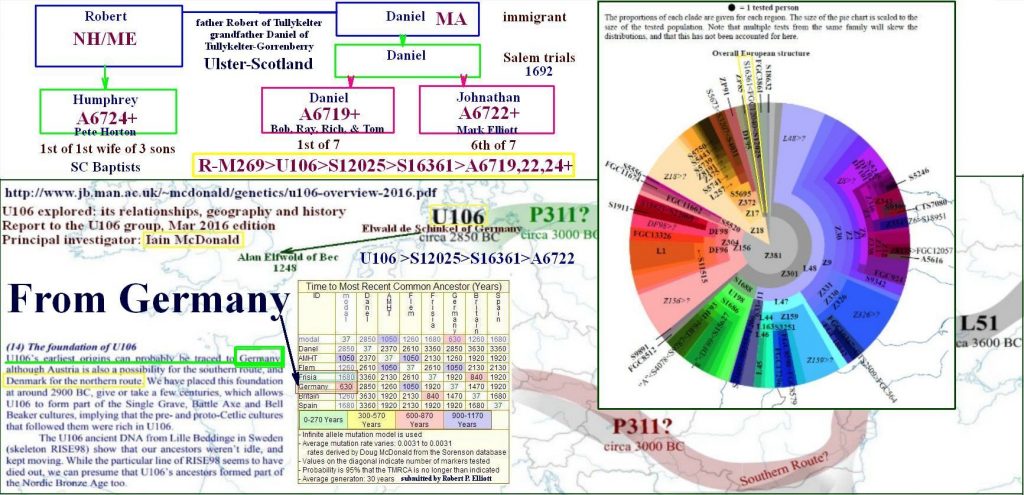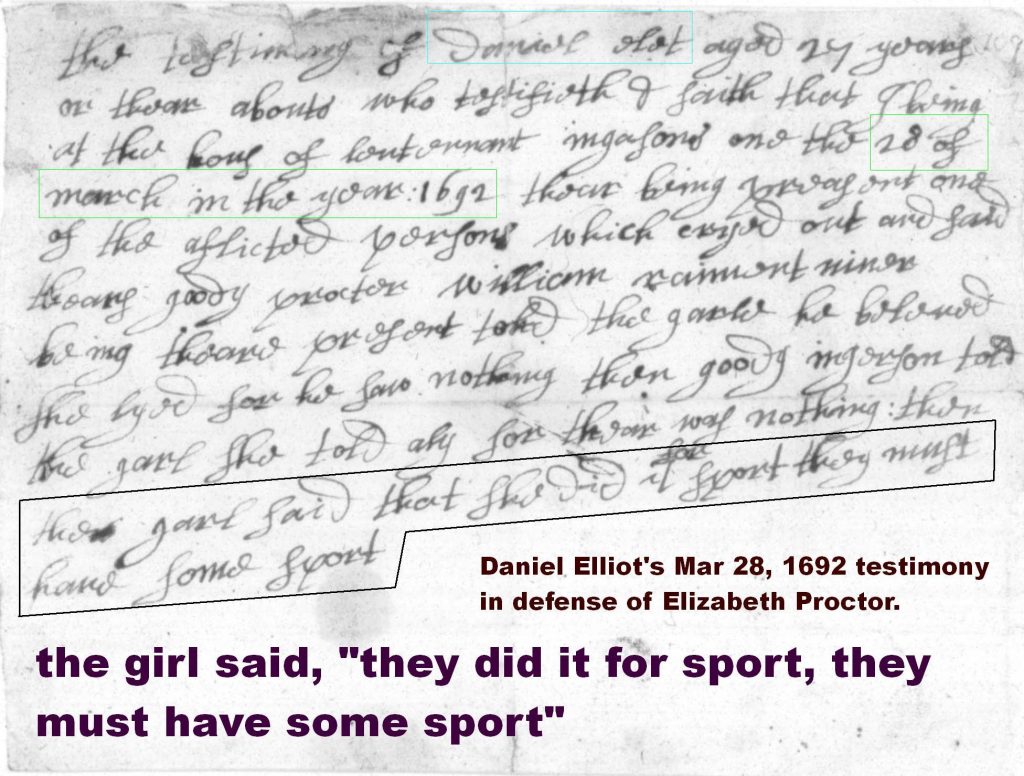 Combining genealogy, and SNP DNA, testing by FTDNA Big-Y and outside resources. One can get Big-Y results through other labs besides Family Tree DNA. Using these results to verify branch points, at documented date of Daniel Elliot of Salem Trials of March 28, 1692, for Daniels, first son Daniel, and sixth son of seven Johnathan which I am descended from, plus an older brother to Daniels father Daniel which is Robert, gives a branch point for the Boyling Rock , Portsmouth, NH, and cross river, Eliot Neck, Kittery, Maine, Baptist, which were baptized in Boston, and went down to Charles Town (Charleston) SC, and started those southern Baptize. Yes, the southern Baptize have roots in Boston, MA, with R-U106 Elliot in them.
1/12/2018 MSE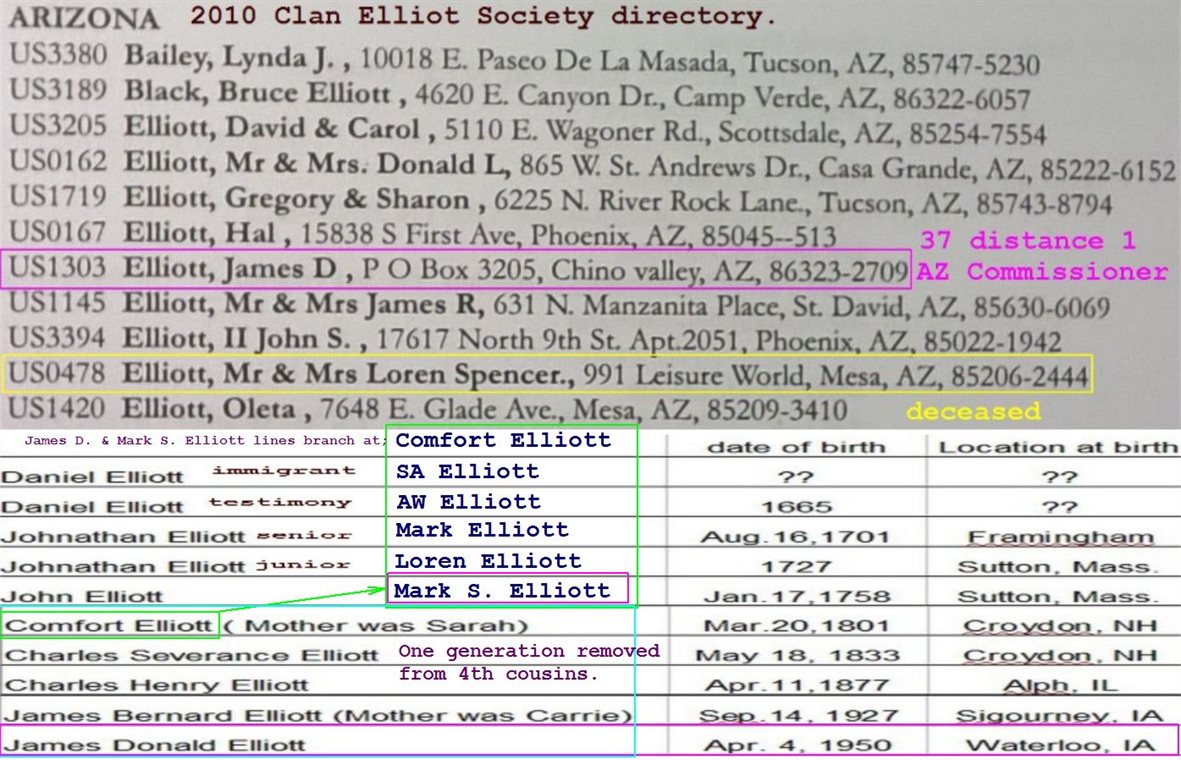 1/13/2018 MSE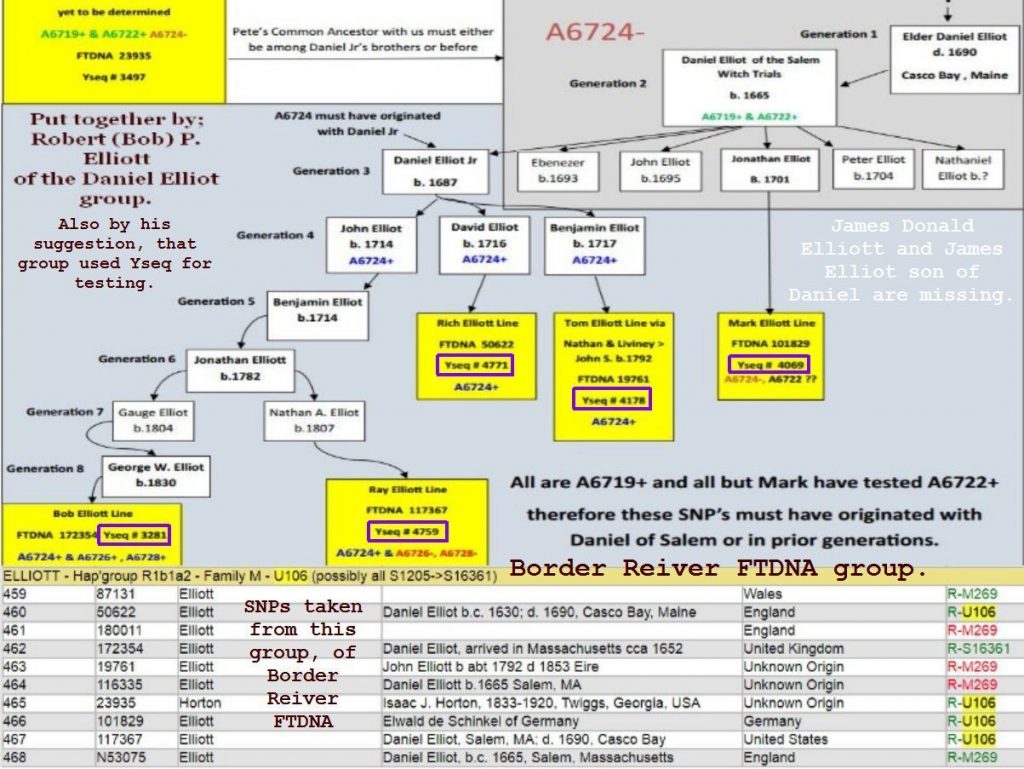 ….., this may show you from which group utilized the Yseq for their sampling, from the Border Reiver FTDNA group. FTDNA shows how far downstream these individuals were tested. Because they were suggest by tester to utilize Yseq, showing it would cost less, the results are not recorded as their FTDNA values. This would show a result of, would also be S16361 or downstream, A6719, A6722, or A6724, and for individuals such as Robert P. Elliott, and anyone overseeing FTDNA projects such as R-U106 to keep the data line out of publication. As a branch point and since I paid for the DATA, Robert P. Elliott or anyone associated to the Scotland, and, R-U106 FTDA groups as administrators or co-administrators, are not approved by me to use my data-base of over 2,000 individuals
http://www.familytreedna.com/my/family-tree/share?k=WbDsW3grHz1XjsL2GsrWhQ%3D%3D
, (it should be noted other people, not the LDS, have placed dad's recent information online. For computer security, do not give genealogical information.)or my FTDNA results, in any of their published studies until I am reinstated into the Scotland FTDNA group, and the above individuals are listed with their downstream results via Fseq testing of at least S16361, and noted that they have an equivalent for SNP testing as the Big-Y. Particularly I myself, as a family history genealogist, not a lab tester like the those administrators of R-U106 FTDNA which are acting like they are testing mice, for publication, which want the SNP information to be their own, not of those of the Daniel Testimony Group which purchase it. This is a strong indicator, that they want a monopoly of the information over other "so called" academics. It is enough to be refugees of a witch trail then to go through this corporate pseudo genealogical test from so called academics, and pay for the information because of we are family oriented. For those academics to get the full results of the data, because, we of the Daniel group were doing the study for family, by paying for the study, and not being told the results would not show up on FTDNA.
Note; Only one individual is listed with R-S16361. Who do you suppose that is?
1/15/2018 MSE
GAVE AN HONEST RESPONSE WITH DOCUMENTATION, NOW I AM NO LONGER ON BORDER REIVER FTDNA.
1/16/2018 Mark Stephen Elliott