A combination of surname localities, in a given region, and Y-DNA distance can give, a Y-DNA Fingerprint.
Example;
Localities of the surnames, Rutherford, Ker, Scot, Ellot, Burne, and Armstrong, where they seem to come together at the Est, Liddel, and Leven, (Cumbria/Cumberland). Good part of the group referred to as Traitors of Leven, and kind of rugged region at a time were there could hide-away. Sounds like the American Hole-In-The-Wall Gang.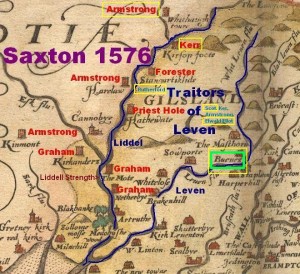 Want to thank Robert P. Elliott for his work on Y-DNA Distances. Because we share Y-DNA, I refer to him as my "brother german".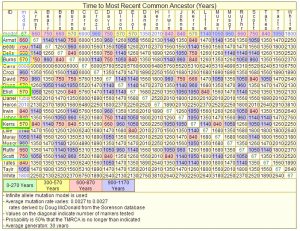 As one can see that the closeness in Y-DNA distance seems to well correlated with the above mapping location.
It was brought to my attention by a James V. Elliott which has done excellent work on Y-DNA for Clan Elliot that this is the like location of the origins of the Elliot.

If one can dedicate a term to anyone, I dedicate the term Y-DNA Fingerprint, to James V. Elliott who first spotted it, and want to of course than my brother german Robert P. Elliott, for the gathering of the Y-DNA distances on the surname families.
Noted Y-DNA Fingerprint is one of two localities which I have been able to place my Y-DNA in, in Northumbria, of today's United Kingdom.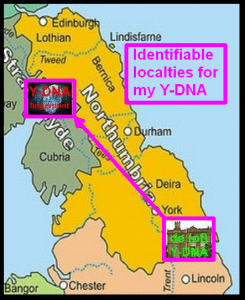 The other by Y-DNA de (of), Norman estate surname correlation.
Passed publication;
Mark Elliott                                           12/9/2013
Report on A1 Clade / R-L193
Page 1 of 15 1/11/2011
Introduction
The R-L21 haplogroup (ISOGG: R1b1b2a1a2f) contains a distinct cluster of individuals identifiable by the  following marker values that are rare in R1b as a whole.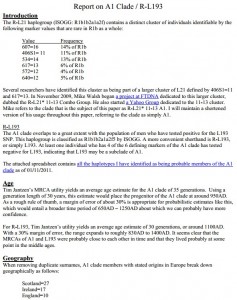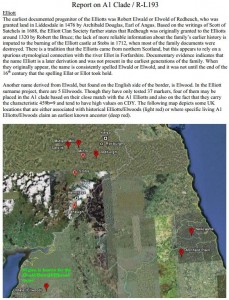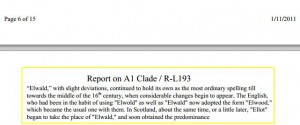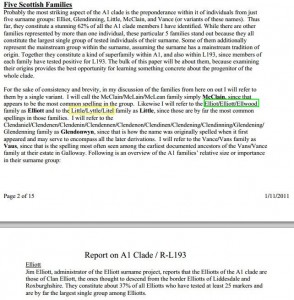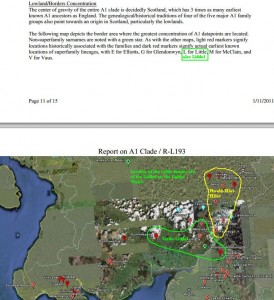 MSE  4/14/2014