These are drafts which were put together on Daniel Elliot.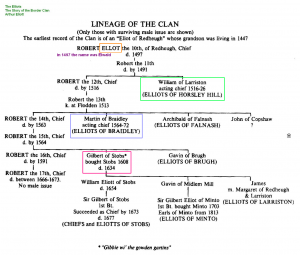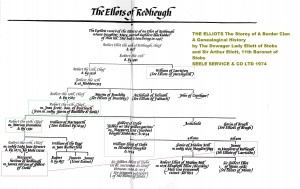 Feel the above by Arthur Eliott is the closest to being correct of the given;
Shows Robert 15th father of Gilbert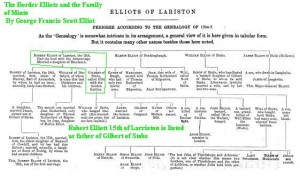 Shows Gavin of Stobbs father of Gilbert.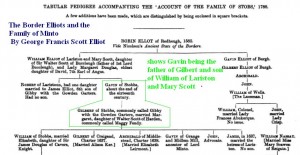 In consideration that Gilbert became chief it is felt he was born of a Robert, then stepson to a Gavin. There is the possibility since Gilbert is not a Redheugh name but a Schawis name of the Barony of Cavers, that he is illegitimate where the likely biological father is Gavin, but he was still born of Redheugh, because he had to be tutored by the William of Horseleyhill family, brother Robert, brother german (half brother different mother) Andrew (Dand likely "cowie"), Gavin (the clerk), and Archie Kene (wise).   This is a Larriston/Gorrenberry to Horseleyhill family.
This may give reason why Daniel moved from Scotland to Ulster;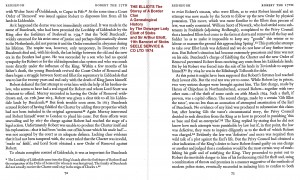 Hope the above drafts will help other researchers.
Mark Elliott                 6/15/2013
This additional piece of information indicates that Daniel Elliott tenant of Malcolm Hamilton 1618 is from the Scottish Border.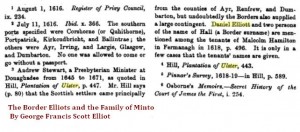 Adding 37 marker matches;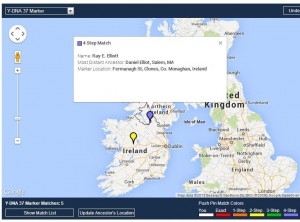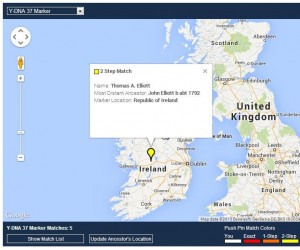 The above shows a strong likelihood that the family to America, came from Ireland.
Mark      11/21/2013
Want to thank Linda Elliott, of getting me to submit, my Y-DNA. At first I was basically certain as Linda, Melanie, Robert,
and others at this cutting edge of research though, we must have came out of England. This research is always a work in  progress, and is has been passed down my families line. It was Robert P. Elliott which said we were  from England, and had to apply some mathematical though along with some Norman naming to figure out the likely region the name Elwald (Elfwald) for our family evolve. It looks like England, but in est 1250, it would have been pre-England, East Riding Yorkshire, in Northumbria, not England.
Sincerely,
Mark Elliott                                         2/19/2014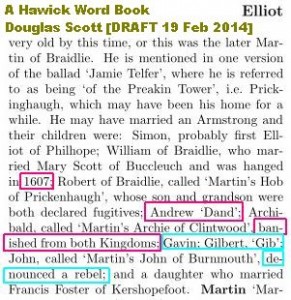 Andrew (Dand), in 1607 was banished from both Kingdoms (England and Scotland), this may be why he went to the Plantation of Ulster.
This may give people some help which are looking for the Danforth Farm/J Stone land/Sudbury layout.
2/26/2014
Couple of maps which may be of interest;
Savage;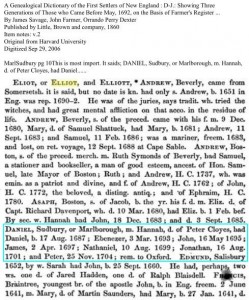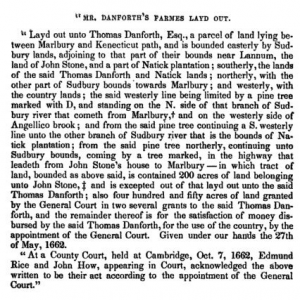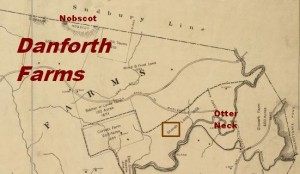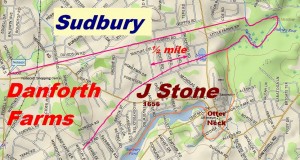 Four city blocks and estimated half mile.
MSE   3/30/2014